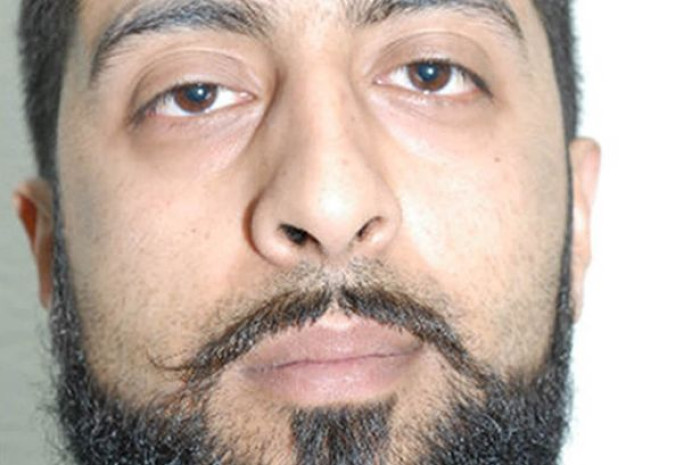 A policeman who triggered a nationwide security alert after ringing in a hoax 999 call claiming one of his fellow officers would be kidnapped by terrorists during heightened security fears has had his sentence increased. Amar Tasaddiq Hussain, 29, was sentenced to seven years in jail at Stafford Crown Court in May after admitting to making the false threat that a Muslim West Midlands Police officer was about to be abducted by terrorists linked to Syria.
The call put the police force into "overdrive" and made them enforce a series of unprecedented safety steps, including telling all officers to ring in when they safely returned home after finishing their shift.
Armed police were also deployed to the home of an off-duty officer who did not answer an emergency roll-call during the 24-hour alert.
At the time of the call in December 2014, the Association of Chief Police Officers (ACPO) warned officers to be vigilant "for their own personal safety" after the police's internal threat level rose from "moderate" to "substantial", meaning there is a strong possibility of attack.
MI5 also advised police officers not to wear their full work uniforms while travelling to or from duty over fears they could be targeted in a terrorist attack.
During the trial, Hussain and his co-conspirators, Adil Bashir and Muhammad Ali Sheikh, said they made the hoax terror threat as part of an attempt to implicate a fellow member of Dawat-e-Islami, a local Islamic faith group which held peaceful gatherings in the West Midlands.
Attorney general Jeremy Wright QC referred all three defendants' sentences to the Court of Appeal as being unduly lenient. Hussain has now had his sentence increased to nine years, with Bashir and Sheikh also having their three year sentences for conspiracy to pervert the course of justice upped to five years.
Speaking after the Court of Appeal hearing, the attorney general said: "This hoax sparked a huge police response, coming at a time when the national terrorism threat level was severe.
"It had a negative effect on all West Midlands employees and their families, causing a great deal of fear and anxiety. I'm pleased the court has agreed this trio should spend longer in prison for their actions."
West Midlands Police assistant chief constable Marcus Beale added: "The actions of Amar Tasaddiq Hussain and others were absolutely deplorable. I welcome these extended sentences."