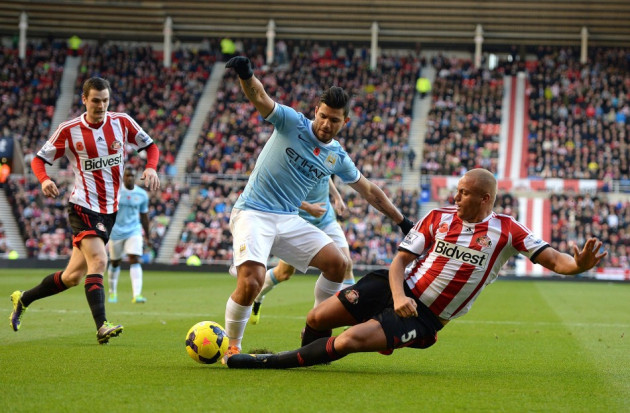 Manchester City striker Sergio Aguero believes Manuel Pellegrini's squad has enough quality to challenge the likes of Arsenal and Chelsea for the Premier League title.
City are currently 8th in the league after starting the season erratically, mixing great performances at the Etihad Stadium with poor performances away from home. However, Aguero thinks the team has the potential to improve and finish the season on top.
"Every year we have to fight for the title. We have a team to win the Premier League. We just have to carry on with the job and do not make mistakes away." Aguero told Manchester City's official Spanish website.
The Argentine striker also thinks the team has a good chance of reaching the latter stage in the Champions League after securing a place in the knockout stages of the tournament for the first time in their history.
"We are already in the knockout stages and we have a great team to go far in the tournament."
Aguero, who moved from Atletico Madrid to City three seasons ago, is currently enjoying his best spell since arriving. He is the joint-top scorer in the Premier League, with eight goals, and was named player of the month in October.
"I have started the season very well. I have to carry but more important than scoring is win and most of my goals worth the victory for the team." said Aguero.
The striker has continued his scoring streak to the national team. He is currently with Argentina and in the last game against Bosnia he scored a brace.
"My dream was always to win the World Cup. It is difficult but we will do our best." added Aguero.