MILAN — Sergio Marchionne, a charismatic and demanding leader who engineered two long-shot corporate turnarounds to save both Fiat and Chrysler from near-certain failure, died Wednesday. He was 66.
The holding company of Fiat's founders, the Agnelli family, announced in a statement Marchionne's death after complications from surgery in Zurich.
"Unfortunately what we feared has come to pass," Fiat heir John Elkann said. "Sergio Marchionne, man and friend, is gone."
Marchionne built the dysfunctional companies into the world's seventh-largest automaker almost by personal force of will, living on a corporate jet crossing the Atlantic to push employees to accomplish what most people thought was impossible amid a devastating global recession.
Marchionne, who was Italian and Canadian, had revived Fiat by 2009 when he was picked by the U.S. government to save U.S.-based Chrysler from its trip through bankruptcy protection after being owned by a private equity company.
"It's highly unlikely that Chrysler would exist today had he not taken that gamble," said Autotrader.com analyst Michelle Krebs. "The company was in such bad shape, being stripped of any kind of resources by the previous owners."
Marchionne met most of his goals, even though at times he was doubted by nearly everyone in the automobile business. But he didn't live long enough to complete his last two: personally hand over the reins of Fiat Chrysler Automobiles to a hand-picked protege and lay out plans for transforming supercar maker Ferrari.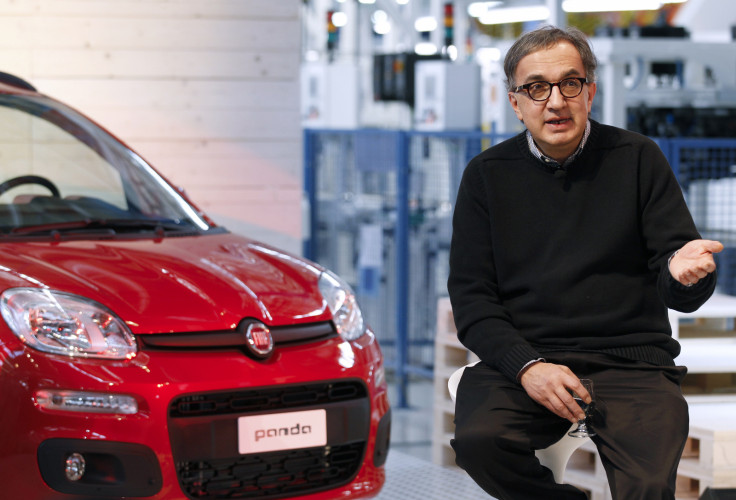 Marchionne had shoulder surgery in summer 2018, and the company said last weekend that complications meant he would not be able to return.
The manager, known for his folksy, colourful turns of phrase and for his dark cashmere sweaters no matter the occasion, was the darling of the automotive analyst community. Even when expressing doubts at his audacious targets, they expressed admiration for his adept deal-making. That included getting GM to pay $2 billion to sever ties with Fiat, key to relaunching the long-struggling Italian carmaker, and the deal with the U.S. government to take Chrysler without a penny down in exchange for Fiat's small-car technology.
Marchionne joined Fiat after being tapped by the Agnelli family to save the company. Fiat had for generations been a family-run enterprise, and having someone at the helm from outside Italy's clubby management circles — even a dynamo like Marchionne — was an enormous change.
Other key corporate moves included the spinoff of the heavy industrial vehicle and truck maker CNH and of the Ferrari supercar maker. Both deals unlocked considerable shareholder value for Agnelli family heirs led by John Elkann. Elkann came into his own under Marchionne's stewardship, taking over as chairman in 2010 having been tapped more than a decade earlier by his grandfather, the late Gianni Agnelli, to run the family business.
As Marchionne's health failed following surgery, a clearly emotional Elkann delivered what amounted to an impromptu eulogy and message of gratitude to a man he called his mentor.
"He taught us to think differently and to have the courage to change, often in unconventional ways, always acting with a sense of responsibility for the companies and their people," Elkann said over the weekend. "He taught us that the only question that's worth asking oneself at the end of every day is whether we have been able to change something for the better, whether we have been able to make a difference."
At his last public appearance in his role as CEO, Marchionne in June attended a ceremony in Rome where a Jeep was presented to the paramilitary Carabinieri police. Marchionne began his brief remarks noting that he grew up in a household where his father was a Carabinieri officer.
He said he recognized in the Carabinieri "the same values at the basis of my own education: seriousness, honesty, sense of duty, discipline and spirit of service."
Marchionne was divorced. He is survived by his companion, Manuela Battezzato, and two adult sons.