Women in the UK, France and Finland have the lowest tolerance to sexual harassment, while German and Danish women have comparatively higher tolerance levels, a recent survey of more than 8,000 women across seven European nations shows.
The survey in the UK showed that British women were more likely to report serious incidents of sexual harassment like flashing or taking upskirt photographs than incidents of requesting sexual favours, pinching the bum or telling sexual jokes.
The survey was conducted by YouGov amid growing sex scandals in the US allegedly involving Hollywood celebrities like producer Harvey Weinstein, actor and producer Steven Seagal, comedian Louis C K and senators and politicians.
The scandal involving Weinstein opened a Pandora's box of dirty secrets about how young girls, boys, women and even vulnerable men fall prey to sexual predators not only in the US, but also globally. It also encouraged many women to report their ordeals, with the online campaign #MeToo gaining momentum across the world.
Recently, Alabama Republican candidate Roy Moore was also accused of sexually harassing a girl, aged 14, several decades ago. The victim, now in her 50s, was quoted in the media as saying that she realised much later that her encounter with Moore amounted to sexual abuse.
What constitutes sexual harassment has been a widely debated issue, with many women considering pinching the bum and sharing sex jokes as amounting to sexual harassment, while many others included more serious acts like flashing, groping and clicking upskirt pictures.
The YouGov survey shows respondents from all the seven European nations — the UK, Germany, France, Denmark, Sweden, Finland and Norway — agreed that a man photographing a woman under the skirt, exposing genitalia, calling for sexual favours and pinching a woman on the butt constitute sexual harassment.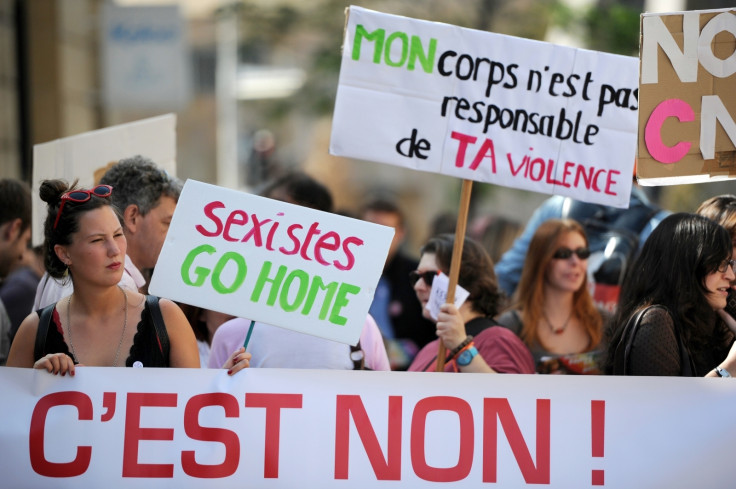 However, their views differed with regard to men staring at women's breasts, telling sexual jokes, and a man pressing his body against a woman while dancing — about 82% of British respondents termed the latter as sexual harassment, 73% in Sweden and Norway, 71% in France and around 50% in Germany and Finland.
Only a significant number of Britons and Finns said they would be outraged with sexual joke-tellers, according to the survey results.
About staring at breasts, nearly half of the respondents from the UK, France and Finland said they considered it sexual harassment, while nearly only 30% of German and Danish respondents considered it offensive and harassment.
The survey also finds that age and gender influenced the results of what constitutes sexual harassment, with young women the least intolerant.
About reporting the incidents of sexual harassment with relevant authorities, 73% of British respondents said they will report if some exposed their genitalia to them, while 23% said they will confront the person. Around 53% of the respondents were ready to report if their upskirt photos were taken, while 40% said they would confront the person.
In other incidents of sexual harassment like requesting sexual favours, pinching or grabbing the bum or staring at breasts, a majority of the women said they will confront and not report the incidents.