Thousands of mourners have paid respect to a young woman who died defending two girls from harassment in Germany. Tugce Albayrak, a student and Turkish national, was killed in an attack by a man in a McDonald's car park in Offenbach, after responding to the screams of girls he had trapped in the corner of a toilet.
Albayrak told the man he had no right to be in the ladies' and that he should leave. But when she left the restaurant one hour later with her friends, he lunged at her in an attack captured on CCTV. Within a split second, Albayrak can be seen lying motionless on the floor. She never regained consciousness and her parents turned off her life support machine on her 23rd birthday.
Albayrak's tragic death has ignited an outpouring of public grief, not least before of her family's origins at a time when immigration is in fierce debate, but for her courage and willingness to demonstrate civil courage – despite the personal risk involved. But eliminating sexual harassment and violence is not a lone person's fight. It will take each one of us to step forward and help. Albayrak is a hero and her death should not be in vain.
Recent videos, articles and social media campaigns have brought the problem of sexual harassment to attention. The Everyday Sexism project has received over 80,000 submissions from women worldwide, some from 14-year-old girls who have been leered at in the street while wearing their school uniforms. But while harassment brings fear, anger and shame, defending yourself carries the threat of violence, and, in the case of Albayrak, death.
Sexual harassment is caused by two problems: the person or group doing the harassing, and the bystanders who choose to do nothing about it. Inaction by onlookers is understandable, as the fear of retribution is very real. When Oxford university student Jeanne Marie Ryan confronted a man for groping her in a club in March, he punched her seven times, breaking her nose and fracturing her cheek. But keeping quiet and ignoring the problem is not the answer.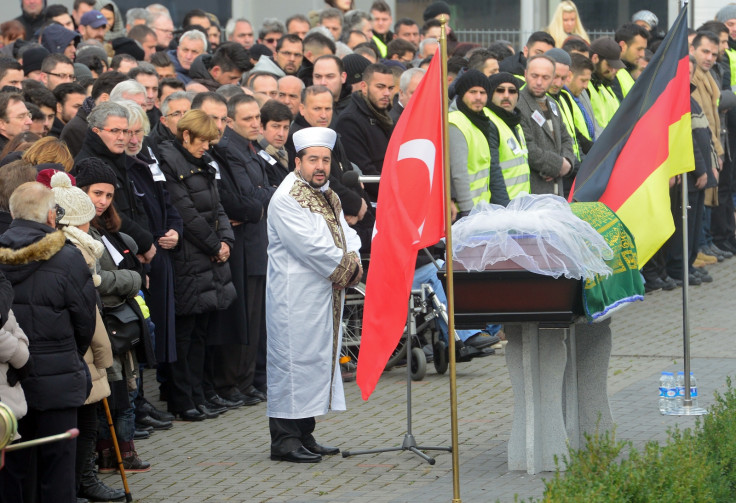 Another story of harassment and retribution made headlines last week, when a video of two sisters fighting back against obscene gestures and lewd comments made by three men went viral. Aarti and Pooja Kumar, aged 19 and 22, were travelling on a bus through India's Haryana state when the incident took place. Neither the driver, the conductor nor the passengers came to their aid.
"A woman's rape starts the moment she withstands the dirty looks of such men," Pooja said after the attack. "If you hit back hard, then only can you survive, otherwise if you yield to their advances then rape is imminent."
In some circumstances, it may take the intervention of several people or an authority figure to tackle a situation. Safety in numbers can be key to stopping or preventing an incident, which involves training staff, police and community in dealing with the problem. But, as evidenced by the inaction of the driver and conductor on Aarti and Pooja's bus, this is not always helpful. Group intervention is also not always possible. Sometimes a witness may be alone, or there may be no time to get help.
When a woman is subjected to harassment, she is at risk of a long list of devastating and tangible detriments to her physical and mental health. From walking with keys clenched between fingers to keeping eye contact with the ground, simply being in public can require a cacophony of defence mechanisms. Going out alone, or particularly at night, can be terrifying.
Harassment is a statement of power. The issue is deep-rooted in patriarchal societal values, which tell men they have an entitlement to women's bodies - to judge, to praise, to touch. Women are harassed because they are women. It is about control and manipulation and subordination - it is never a compliment.
When women respond, however calmly, this entitlement is disrupted, which leads to violence. We might be taking our lives in our own hands, but the more we challenge harassment and misogynistic values, the more potential there is for change. We must take care of ourselves, but it will take everyone to take a stand against harassment to stamp out this global epidemic.