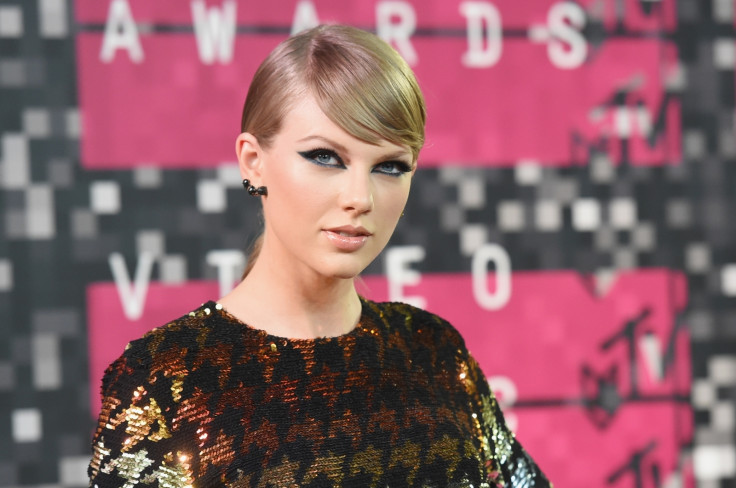 Taylor Swift deleted all her social media posts just to keep only two cryptic videos featuring a slithering faceless snake. This has sparked wild speculations that she is on the verge of launching her new music video. While millions of her fans are excited about it, Kim Kardashian is reportedly dreading that the songstress will attack her and Kanye West through her lyrics.
The social media queen and her rapper husband had a public spat with the Shake It Off singer in 2016 following West's song Famous. Swift, who remained low key after that incident, mysteriously reappeared just to delete all her posts and share the videos of a snake slithering against a black background.
"It doesn't sound like anything she's done before. It's a little unusual. She plays around with new sounds each album cycle, but this one, in particular, stands out," a source told Us Weekly.
However, the Keeping Up With the Kardashian star reportedly is fearing the worst and doesn't want to deal with the fall out of the song that many are speculating will diss Kanye. "One of the few people out there that are not very excited for Taylor Swift's upcoming music is Kim Kardashian," a source told Hollywood Life.
The 27-year-old Blank Space singer is notorious for bashing her ex-lovers, former friends who turned enemies through scathing lyrics. And this time the Selfish author wants to stay away from the controversy.
"She feels that she will be attacked along with Kanye in a future song over their past differences and she doesn't want to deal with the fallout of a Taylor Swift song and what that does to people. She doesn't want to be the focus of anything Taylor related, she hopes that her and Kanye dodge a bullet and Taylor ends up talking about others instead," the source added.
Taylor Swift is expected to release the new single on Friday 25 August.