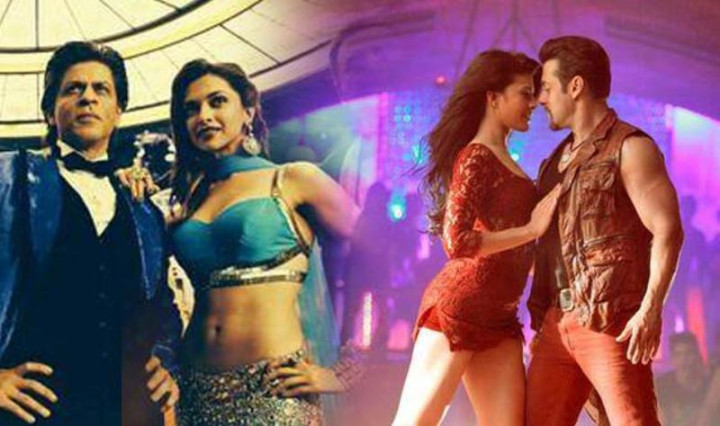 Shahrukh Khan just pulled a 'Salman Khan' at a recent press conference for his upcoming film Happy New Year.
No, he didn't bash up the paparazzi, but he did manage to irk the media. SRK was snubbed by the press in Chennai, India on Friday (October 3) - over unprofessional behaviour, reports The Indian Express.
According to reports, journalists present at the Happy New Year press meet walked out after they were made to wait for over four hours.
"The 48-year-old actor along with actors Deepika Padukone, Abhishek Bachchan, Boman Irani and Sonu Sood were to address the press at the venue at 4:30pm yesterday [Oct. 3] as per the invitation, but none of them or the event organisers turned up even after 8pm to inform mediapersons about the reasons for the delay," a PTI report stated.
Over and above that, a PR official apparently blamed the journalists for coming on time!
Reportedly, Khan apologised to the media and requested them to stay back, promising to give exclusive interviews, but the press still walked out, giving a cold shoulder to the Bollywood star.
The situation is somewhat similar to what happened with Salman Khan during a promotional event for Kick. Bouncers at the venue apparently misbehaved with some of the photographers and as the commotion went out of control, Salman Khan intervened and then announced that if anyone wanted to leave the venue they were free to do so.
He said, "Those who want to stay may stay, whoever wants to leave, is free to go. What's the big deal about it."
Photographers decided to put a ban on taking the Kick star's pictures and the ban continues till today.