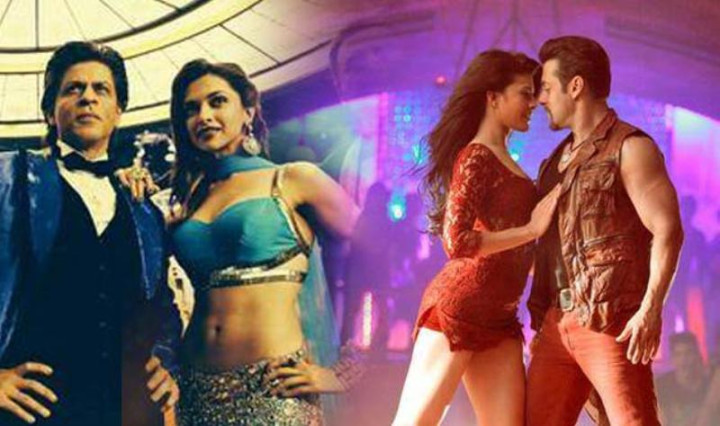 The trailer of the next Shahrukh Khan starrer Happy New Year was released yesterday (14 August) amid a lot of hype and hoopla and it has managed to create quite a buzz online.
In fact, a number of fans and netizens claim that #HNYTrailer is trending on a much more massive scale than #Kick did during the release of the film.
Even though both these actors enjoy a tremendous fan following, ever wondered if there is something about SRK films that might just make them slightly better than Salman's? Let's take a look at their past few films:
Even though Salman Khan's films have set cash registers ringing and made fans happy, they lack in one major aspect when compared to SRK movies – role of the heroine.
If you notice, roles of the leading actresses opposite SRK in his films have more or less been equal in terms of substance and length. Be it Katrina Kaif's part in Jab Tak Hai Jaan, Priyanka Chopra in Don 2 or Deepika Padukone, who won over the audience and critics with her lovable performance, in Chennai Express.
Compare that to the part leading ladies play in Salman's films. They are mere showpieces, including Jacqueline Fernandez in Kick. Even the otherwise competent Kareena Kapoor wasn't given a properly etched out role in Bodyguard. However, Salman's Ek Tha Tiger was a rare exception.
Salman Khan films are all about him. Their success is based purely on the actor's natural charisma and loyal fan-following whereas SRK shares the glory with his leading lady.
So, there it is – the women in SRK's films make all the difference and let's hope that the trend continues in the upcoming Happy New Year.