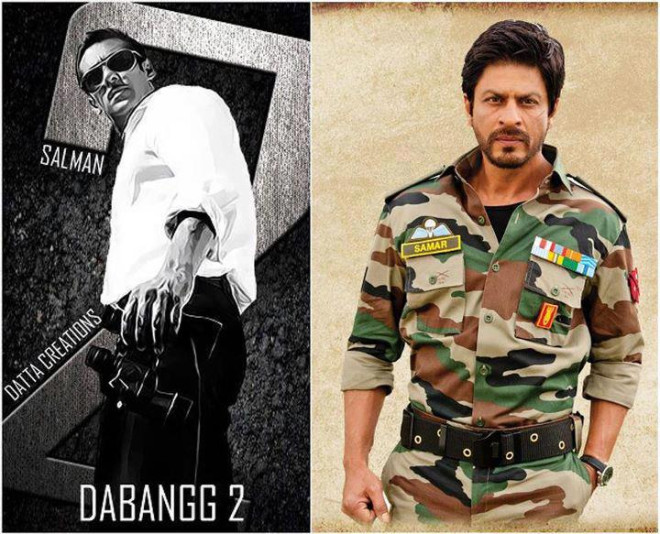 Filming for Shahrukh Khan's upcoming film 'Happy New Year' and Salman Khan's 'Kick' stalled on 13 May.
However, the reason behind it had nothing to do with tensions between the warring Khans - but a flash strike!
The production schedules for both films along with Mahesh Bhatt's CityLights came to a halt after more than 2000 technicians went on a flash strike yesterday (13 May), reports Bollywood Life.
A scuffle between technicians and members of producer Ekta Kapoor's company, Balaji Telefilms, reportedly led to the strike.
"Three technicians, who belong to the Allied Mazdoor Union were assaulted at Mumbai's Film City by members of Ekta Kapoor's production house," states the Bollywood Life report.
The grapevine has it that when a technician switched off the lights after the regulatory 12-hour shift, a production member allegedly roughed him up, and that is what triggered the protest.
The union, which includes light men, production members, carpenters, assistants, among others issued a non-cooperation notice to producers after the incident, and filed a complaint at the police station.
Both SRK and Salman Khan's films, set to release later this year, are eagerly-awaited and have a lot of money riding on them.
Along with SRK, the cast of Happy New Year boasts of Deepika Padukone, Abhishek Bachchan and Boman Irani among others.
Kick will be Salman Khan's second film this year after his super-hyped Jai Ho, which released earlier this year but failed to make the desired impact.