Shaker Aamer, the former Guantanamo Bay detainee, has suggested Tony Blair and Jack Straw should be granted amnesty during any inquiry into their actions during the "war on terror". In a series of interviews since his release in October, Aamer called for an inquiry into the UK's alleged collusion in the torture of terrorist suspects but said he would not take any legal action against the government.
The married father-of-four, a British citizen who was held for 14 years at Guantanamo on unfounded claims he was a terrorist, spoke about being beaten at Bagram US airbase in Afghanistan after first being held by US officials in 2002. He alleged a "blond-haired" British intelligence agent arriving on a plane carrying Blair was present as his head was beaten against a wall while being interrogated. He said the man, called "John" with a "posh English accent", did nothing to stop the beatings.
Aamer also described the "torture" he alleged he was subjected to during his stay at Guantanamo. He claimed he was beaten, doused with freezing water, and made to stand for 18 hours at a time. He described the centre as designed by psychologists to "destroy a human being totally".
Aamer, 48, alleged Blair "definitely" knew what was happening in Bagram, adding: "They know, all of them, they know what they were doing. If these guys of the head of the state, they don't know, who's supposed to know?"
But in an interview with ITV News, to be broadcast on 14 December, he said: "The only thing I want to find out is the truth behind what happened. What's the truth behind Guantanamo? What's the truth right now behind all what's happening right now in the world?
"I think accusing governments, accusing individuals is not going to give us the chance to know the truth. Because everybody is going to be scared, even Tony Blair, I believe he is scared right now to go behind bars. George Bush is going to be scared. So how can you expect truth and justice out of these guys?
"They should be guaranteed that they are not going to go behind bars, so they can tell their part of the story."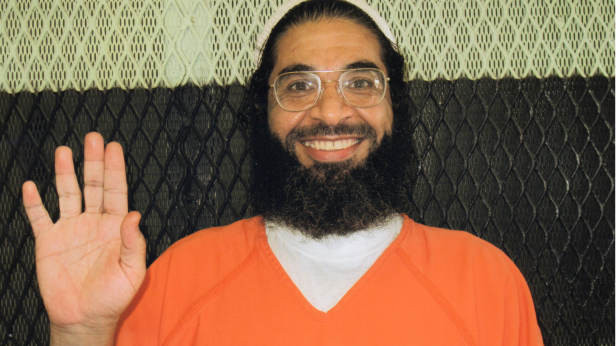 His comments come as pressure mounts on Blair and Straw to come clean about what they knew of the treatment meted out to Aamer and other British detainees. Aamer told the BBC he would not take legal action against the UK government over his own imprisonment but called for an inquiry.
In an interview with the BBC, former SNP leader Alex Salmond said: "The not-unreasonable allegation that Shaker Aamer makes is that both Tony Blair and Jack Straw must have known not just about his illegal abduction, but also about his torture at the hands of US authorities.
"Governments are not meant to collaborate on the illegal abduction and then the torture of one of our citizens. Both the then-prime minister and home secretary have to face up and tell us exactly what they knew and when they knew it."
A spokesman for Blair said he "never condoned" the use of torture, while Straw told the Guardian: "The British government was never complicit nor condoned torture or other ill-treatment of detainees wherever they were held."
Aamer, who spent 14 years in Guantanamo as Prisoner 239, has always denied allegations of involvement in terrorism and has twice been cleared of any wrongdoing. He has spoken of the treatment he received at the US detention centre in a series of wide-ranging interviews with the BBC, Mail on Sunday and ITV.
This included what he regarded as one of the most painful torture techniques used against him – being "hog-tied" – in which he was placed face-down and his ankles and wrists bound together behind his back. He said ropes were tied around his biceps to cut off the blood supply.
He also said his feet suffered frostbite after being forced to walk barefoot on freezing concrete and spoke of having to drink yellow tap water "mixed with sewage".
He has called for US President Obama to close Guantanamo, saying everything happening there is a "war crime". He added: "If Obama really wants to establish justice, if he really wants to live by his word, he's not going to need to wait for the whole United States of America to support him."
Aamer said his ordeal was more a reflection on the US than the UK, telling ITV News: "Everybody was scared, everybody was doing what America wanted them to do regardless, and some of the intelligence, British intelligence service they told me that openly, 'it's not in our hands Shaker'."
A UK government spokesman said it "stands firmly against torture and cruel, inhumane and degrading treatment or punishment". He added: "We do not participate in, solicit, encourage or condone it for any purpose. Neither does the UK make use of any so-called enhanced interrogation techniques. We have made clear our absolute opposition to such behaviour and our determination to combat it wherever and whenever it occurs."
A spokesman for the US Department of Defence says it does not tolerate abuse, adding: "Shaker Aamer was lawfully detained at the detention facility at Guantanamo Bay. He was transferred to the United Kingdom following a determination by the Secretary of Defence, consistent with statutory requirements, that security arrangements are in place to substantially mitigate Aamer's potential threat to the United States.
"All Guantanamo detainee cases are different and there were a number of factors in this case that required further deliberation and coordination with our partners in the British Government."