Shaker Aamer: UK's final Guantanamo detainee 'in line to receive compensation'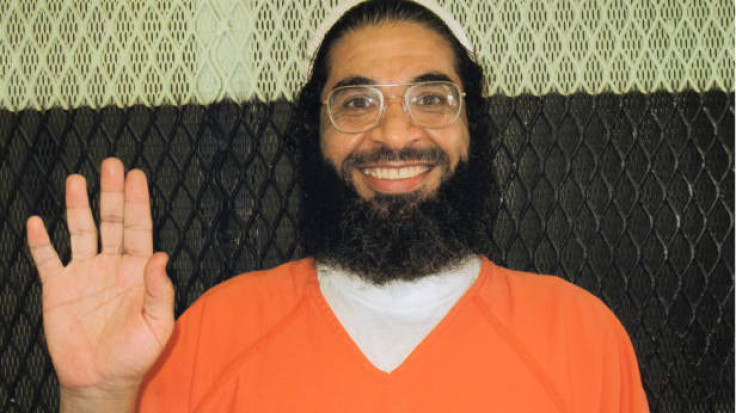 Formerly known as detainee 239, Aamer could receive around £1m ($1.5m) in compensation from the British government. The 46-year-old is spending his first weekend with his family in almost 14 years after arriving back in Britain.
Aamer's British legal representative, Clive Stafford Smith, told BBC News: "Shaker only wants the truth to come out; he is not interested in persecuting anyone. His first priority is health – he really is in terrible shape."
He is in poor health and undergoing medical tests at a Harley Street clinic. His legal team said he is suffering from post-traumatic stress disorder.
Aamer spent 14 years without trial in a US prison in Guantanamo Bay, Cuba. He may pursue legal proceedings against the British security services and government departments for their alleged complicity in his transfer to Guantanamo Bay and their failure to prevent his ill treatment.
Before his release, Aamer said his priority was to spend time with his family and four children. His youngest son, is now 13, and was born the day he arrived in Cuba.
Aamer's US lawyer, Cori Crider, told Sky News: "I do believe we ought to compensate people for their time. The reality is at this moment, no Guantanamo prisoner of any nationality has ever got so much as an apology from the US government."
One of the damning claims for damages by Aamer is that British intelligence officers interrogated him three times while he was at the US detention facility and are alleged to have been present when he was being tortured during interrogation in Bagram, Afghanistan soon after 9/11. He was put in solitary confinement and allegedly subjected to more than 300 beatings.
So far, 15 former detainees have received compensation in the UK. They include Jamal al Harith, released in 2004 and now believed to be fighting for Islamic State; Moazzam Begg who was released in 2005; and Omar Deghayes – the uncle of two British jihadis who were killed in Syria. All three received out of court settlements in the region of £1m each.
© Copyright IBTimes 2023. All rights reserved.