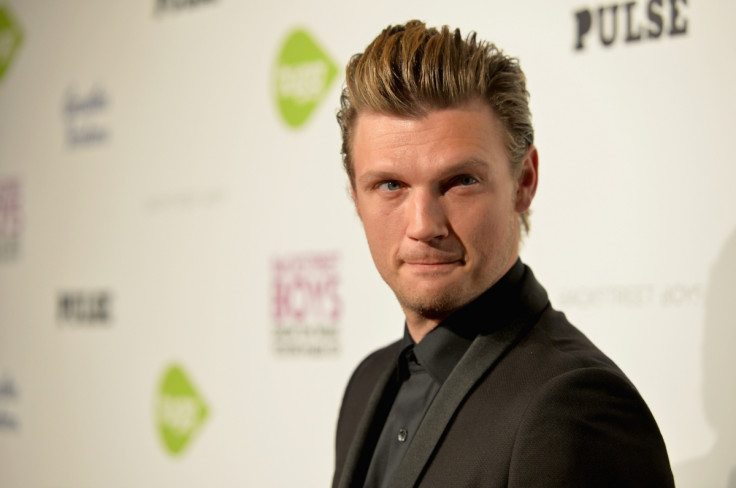 A day after Nick Carter was accused of raping Melissa Schuman, former Pussycat Doll Kaya Jones has come forward, revealing more shocking details about the Backstreet Boys star, her then boyfriend.
Accusing that Carter, now 37, took no action despite knowledge of the alleged abuse Jones suffered during her time with the girl band, the songstress launched on a Twitter rant. The 33-year-old not only slammed her ex but also threatened to expose him in light of the recent sexual assault accusations.
"Nick Carter was my boyfriend while I was in the Pussycat Dolls. He knew about the abuse I endured and did nothing. I guess I now know why," she tweeted, adding, "Disgusting. Disgraceful. Disgusted in my heart. Especially because he was a victim of abuse himself. Shame on you Nick!"
The Don't Cha hitmaker alleged in a second tweet, "Nick denies the allegations just like Robin [Antin] denied my abuse. I know all about the truth here. Don't lie Nick. I'm no longer keeping your secrets."
Back in October, the ex-Pussycat Doll member had made some explosive allegations, claiming that the all-girl band was part of a "prostitution ring". She further alleged that being a part of the band meant "sleeping with whoever they say" and that she was warned not to report anyone.
However, her claims were dismissed by Robin Antin, the founder of Pussycat Dolls, who called the allegations "disgusting, ridiculous lies".
In a series of tweets, however, Jones has again addressed the controversies during her time with the Pussycat Dolls and also made some serious claims against her ex Carter.
Carter has been accused of sexual assault by Dream's Schuman in a post titled "Don't worry. I won't tell anybody", which was shared on her blog Melissa Explains It All.
Alleging that the boy band member raped her when she was just 18 and "a virgin", Schuman wrote, "I told him that I was a virgin and I didn't want to have sex. I told him that I was saving myself for my future husband. I said it over and over again."
However, Carter has denied the rape allegations in an official statement.
"This is the first that I am hearing about these accusations, nearly two decades later. It is contrary to my nature and everything I hold dear to intentionally cause someone discomfort or harm," he said, as per CNN, adding that he was "shocked and saddened by Ms Schuman's accusations".