Ahead of her big Bollywood release of the year, Deepika Padukone has so far received death threats, warned of physical harm and even had a $1.5m (£1.1m) bounty put on her head by a politician from the party that rules India. But the Bollywood actress remains unfazed by the controversy, saying the protests across India against her upcoming film Padmavati have just left her feeling "angry".
"Well, at this point, as a woman, an artiste and a citizen of this country I feel angry," the 31-year-old actress said, breaking her silence on the raging controversy for the first time.
"I feel let down and I also find it amusing," she explained to Mumbai Mirror, adding, "I will never feel scared. Fear is not an emotion I have ever identified with."
[Increased security for Padukone after India politician puts $1.5m bounty on actress' head]
Padukone, who made her Hollywood debut this year opposite Vin Diesel in xXx: The Return of Xander Cage, has been in the headlines for quite some time now due to her role as queen Padmini in director Sanjay Leela Bhansali's upcoming historical film.
Accusations have been made by Rajput community organisations and members of BJP, which rules in New Delhi and various Indian states, that the film distorts historical facts and even presents the Rajput queen in bad light. In addition, protesters have expressed outrage over an alleged romantic scene between queen Padmini and Delhi Sultan Alauddin Khilji, who sacked her kingdom in 13 AD.
The film's director has vehemently denied the claims, assuring that "there is no such thing in the film which will hurt anyone's sentiments and sensibilities."
[India politician threatens to burn down theatres after offering bounty on Padukone's head]
Set in the 13th century kingdom of Chittorgarh in Rajasthan state, Padmavati is based on a poem that narrates the virtues and legends of the Rajput queen Padmini. When the kingdom was sacked by Khilji, the then ruler of Delhi, the brave queen had committed ritual suicide, or Jauhar, by jumping into a burning fire to escape rape and slavery.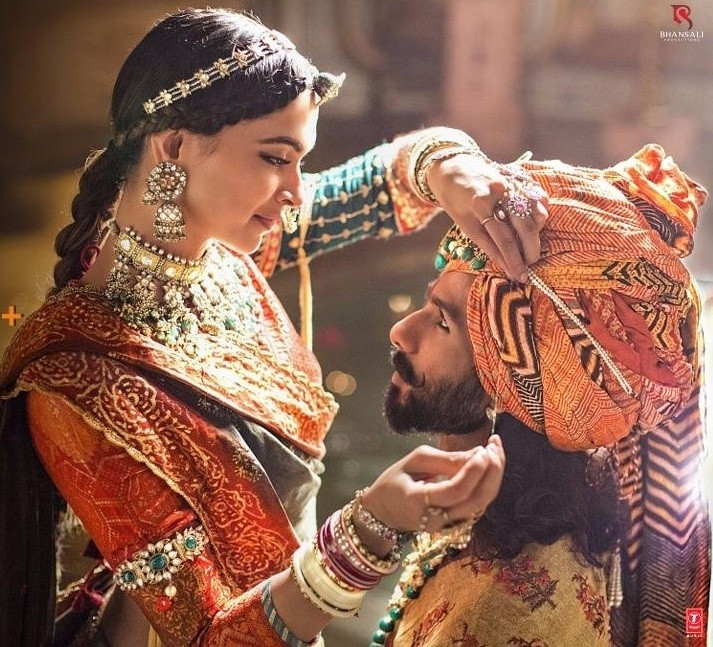 Apart from the rumoured romantic scenes, Hindu groups and right wing politicians have also taken offence to a dance sequence where Padukone's character bares her midriff.
Many Indian states including Gujarat, Madhya Pradesh and Uttar Pradesh have even called for a ban on the screening of Padmavati.
The Chief Media Coordinator for the BJP party in the state of Haryana, Suraj Pal Amu, even offered to pay $1.5m to anyone who "beheaded" Padukone and the Bhansali.
"Want to congratulate (the) Meerut youth for announcing Rs 5 crore bounty for beheading Deepika, Bhansali. We will reward the ones beheading them, with Rs 10 crore, and also take care of their family's needs," Amu was quoted as saying by ANI. The youth had made the bounty offer during the protests against the film.
The politician followed up his comments with fresh threats during a subsequent interview. "We will initiate a Clean India Mission in all the cinema halls of India. The Kshatriya community and the youth of this country are capable of burning down every theatre screen in the country if the movie is released," Amu said, reported Times Now.
Padmavati's release, initially scheduled for 1 December, has been indefinitely delayed. The makers of the film are reportedly eyeing a February release now.
Ranveer Singh and Shahid Kapoor also star alongside Padukone in lead roles in the film.