Veteran British actor John Hurt known most famously for his role in Alien (1979), The Elephant Man (1980) and the Harry Potter series died in London on 27 January at the age of 77. The cause of his death has not been confirmed but Hurt had been diagnosed with pancreatic cancer in 2015 for which he had been given a clean bill of health later that year.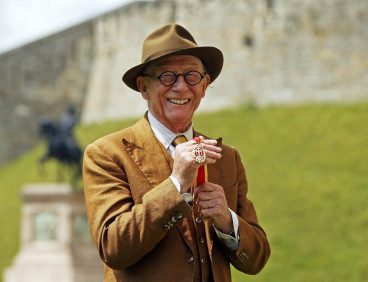 Most recently, Hurt played a priest in the 2016 Oscar-nominated film Jackie about former US First Lady Jacqueline Kennedy Onassis.He also took on the role of Mr Olivander, the wise wand-maker in the Potter film series. Some of his other roles include V For Vendetta (2015), 44 Inch Chest (2009), Tinker Tailor Soldier Spy (2011), among others.
The actor also worked extensively in television and theatre. He starred in the 2013 TV series Doctor Who, and in 2015 played Tom Kendle in The Last Panthers.
For his services to drama, the Bafta-winning actor was made a Commander of the Order of the British Empire (CBE) in 2004 and was knighted in the 2015 New Year Honours.
Following the announcement of his death, celebrities took to Twitter to express their loss and remember Hurt.