A corrections officer is the second prison worker to be arrested and charged in connection with the brazen prison bust-out of a pair of New York convicts who have yet to be caught.
Gene Palmer, 57, has been charged with promoting prison contraband and tampering with physical evidence, both felonies, and official misconduct, a misdemeanor, reports ABC News.
Palmer helped smuggle hacksaw blades, drill bits and hole punch to the fugitives, Richard Matt and David Sweat, in frozen hamburger meat, according to Clinton County District Attorney Andrew.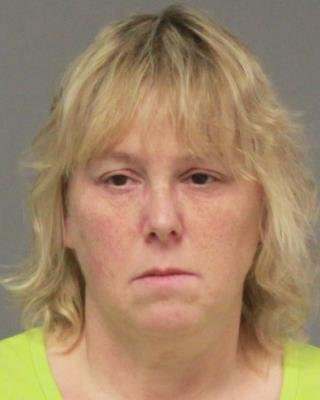 Joyce Mitchell, who worked in the prison tailor shop, has been accused of putting the tools inside the meat and soliciting Palmer's help in getting the hamburger where the inmates could retrieve it, according to Wylie. Palmer has said he had no idea what was inside the meat.
Mitchell is facing a felony charge of promoting prison contraband. She has pleaded not guilty, but confided to her husband, Lyle Mitchell, who also works at the prison, that she helped the men for a time until she realised she was in"over her head," said her spouse.
Mitchell was investigated for having a suspected sexual relationship with Sweat over the course of the past year but not enough evidence was found to take action against her. Investigators are now also checking whether Mitchell may have had sex with other inmates. Her lawyer denies she had sex with any prisoner.