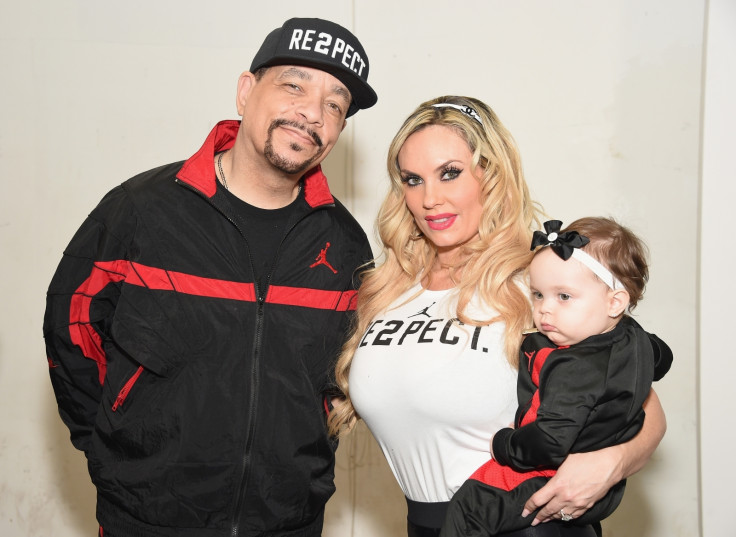 Coco Austin and her daughter Chanel Nicole Marrow enjoyed their first-ever trip to Disneyland together and documented their adventures on social media.
Coco posted several photos and videos on Instagram of the duo. They can be seen wearing matching Minnie Mouse T-shirts, going on plenty of rides and watching incredible fireworks. The proud mama captioned video montage of their day at the park, saying, "Chanel's 1st visit to Disneyland was a success!"
The reality star recalled a story of how she used to visit Disneyland every year and continued, "I thought her being a year 1 and half would be too young for her to enjoy but she is a ride freak!She even loved the Haunted mansion! My mom wanted to witness her 1st visit and I'm glad she was there because when I lived in California when I was young she took us every year as a tradition!"
"I thought Chanel was out for the night right before the fireworks but she luckily woke up when she heard music!" the 38-year-old concluded her adorable post.
Sharing several photos on a second Instagram post, she wrote, "Little Miss Expressions.... Here are some pics from our 1st trip to Disneyland.. We didn't get to meet Mickey Mouse but she sure snuck in hogging my cola. The day before this she tried it for the 1st time too! Alot of 1st moments in the last couple of days!"
Fans are loving Coco's adorable images with her one-year-old toddler, as a person commented, "She is so cute and you are such a good mom. I can actually see the love & happiness in the photos"
"I absolutely adore you both.. she is precious and you are such a great mother to her!!! Kudos," wrote a fan. Many users noted that baby Chanel looks like her father Ice-T, "She is her daddy's twin" wrote a user, as another said, "Adopt meeee! she is so gorgeous, looks like her daddy with your natural beauty God bless you and your family!"
"I appreciate how very much she looks like Ice-T. You're a great mama," a follower of her wrote in the comment section.