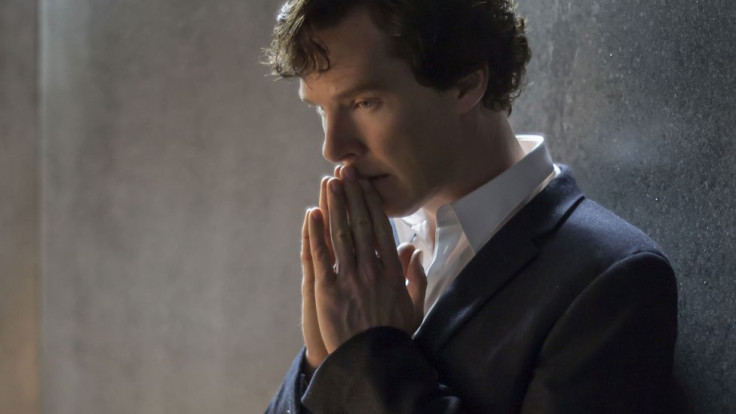 The final episode of Sherlock season 4 has been leaked online ahead of its release on Sunday (15 January) at 9pmGMT on BBC One. The news was confirmed on the show's official Twitter handle, and the producers have urged fans to not share the leaked episode.
The post read, "We are aware that #Sherlock episode 3 has been uploaded illegally online. If you come across it, please do not share it. #KeepMeSpoilerFree". Producer Sue Vertue also spoke out about the illegal copy and wrote on Twitter: "Russian version of #Sherlock TFP has been illegally uploaded. Please don't share it. You've done so well keeping it spoiler free. Nearly there."
Episode 3 is titled, The Final Game, which will dwell on the revelation that Sherlock and Mycroft has an evil sister called Eurus, who will stop at nothing to ruin her brother's life.
Click here to watch the episode via live stream on BBC One in the UK. You can also watch it online by clicking here. For viewers in the US, you can watch the episodes online on PBS by clicking here.
The official synopsis of the finale reads as follows:
In the final episode of this series, written by Mark Gatiss and Steven Moffat long-buried secrets finally catch up with the Baker Street duo. Someone has been playing a very long game indeed and, alone and defenceless, Sherlock and Dr Watson face their greatest ever challenge. Is the game finally over?
Sherlock creators Mark Gatiss and Steven Moffat spoke about the evil sister in an interview with Newsweek. When asked on how long they were planning the sisters' twist, Moffat said, "We were shooting [season 3 finale] 'His Last Vow'."
Gatiss added, "We started thrashing out what we might do next..."
Moffat explained that bringing her in the second episode of Sherlock season 4 and said, "We didn't mean to. The whole season [came to us], plus [one-off special] 'The Abominable Bride'. After that, we'd just see each other at some event and we'd go off together and say: 'Is it all as good as we think it is'?"
He continued, "It's a very simple twist. It's a game of binaries here – brother, brother, brother, sister. The number of people that were surprised by that... there was only one alternative."
And Gatiss added, "The beginning of it was a joke. We had a line in the very first season—it was about Mycroft being cleverer than Sherlock. There was going to be throwaway line where Sherlock says: 'It's true, he's cleverer than me, but, mind you, my sister...' and it'd get cut off. We didn't do it—thank God! The idea had been there for a long time but not like this."