Shoppers beware: Grocers 'confusing' consumers with special offers, unit pricing, says government investigation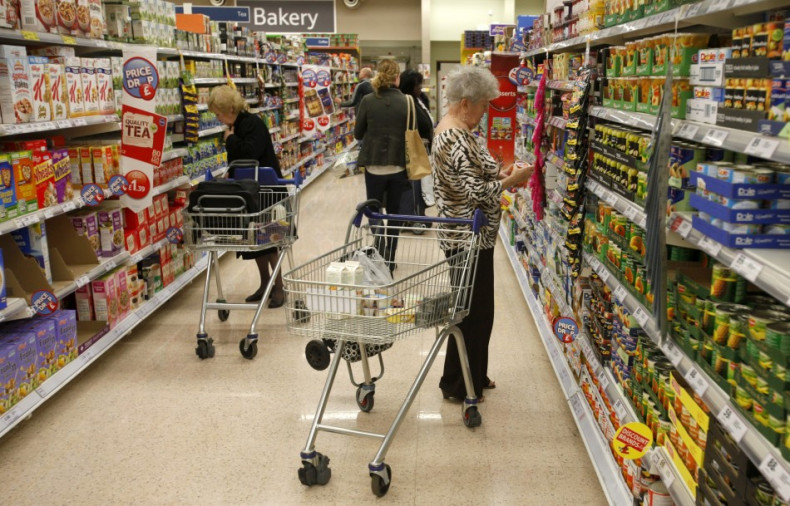 Grocery shoppers in the UK are being tricked at the supermarket, says a new government report.
Grocers use special offers and obscure unit pricing to "confuse" customers as they attempt to compare products while hunting for the best value.
The details of how they do it appear in a 117-page investigation carried out by the government's Competition and Markets Authority published on Thursday 16 July.
'The CMA's report confirms what our research over many years has repeatedly highlighted: there are hundreds of misleading offers on the shelves every day that do not comply with the rules," said Richard Lloyd, executive director of consumer advocacy group Which?
The group prompted the investigation when it filed a detailed complaint in April.
"This puts supermarkets on notice to clean up their pricing practices or face legal action," Lloyd said. "Given the findings, we now expect to see urgent enforcement action from the CMA. The government must also quickly strengthen the rules so that retailers have no more excuses."
Specific examples included supermarkets selling some sauces priced per 100ml and others priced per 100g "making it impossible to make a price comparison," the consumer group said.
Shops also run 'was/now' price promotions where discounts prices are listed longer than the higher price. The group uses the example of a 2 litre bottle of Pepsi Max sold at £1.98 ($3, €2.83) for nearly a month. It was then sold for £1 with the 'was £1.98' promotion for two months. This breaks government guidelines around pricing.
To compile its report, the authority spoke with and evaluated data from Aldi, Asda, Iceland, Sainsbury, Marks & Spencer, Lidl, Ocado, Tesco, Waitrose, Morrisons and more. In 2014 the grocery industry brought an estimated £148 to £178bn to the UK economy.
The CMA investigation found "examples of particular pricing and promotional practices which, in our view, have the potential to mislead or confuse consumers and could lead to a breach of consumer law."
It goes on to alert shoppers to "notice that promotions do not always present the best value".
The investigation found that some retailers increase the price of individual products before launching a multi-buy deal to make it look more appealing. The data it collected also found "larger pack sizes will not always represent the best value for money".
This evidence, the CMA said, could breach the Consumer Protection from Unfair Trading Regulations 2008 (CPRs) and will need to be investigated further.
"We are recommending further action to improve compliance and ensure that shoppers have clear, accurate information," said Nisha Arora, a senior director at the CMA.
Supermarkets in the UK are under an increasing amount of pressure to perform in a very competitive market. Last year former Tesco CEO Philip Clarke resigned after the company's sales dropped 3.7% on the year before. This June Asda, Tesco and Sainsbury's sales have fallen. The market has seen a host of new discount players enter the fray in recent years.
To address this, supermarkets have been positioning themselves to be more competitive.
"In our view," the CMA investigation concluded, "consumer confidence in the integrity of pricing and promotional activity is a key driver of competition."