Despacito is not an acceptable party anthem, says feminist organisation
The Basque Institute for Women is not a fan of this summer's hit tune.
Emakunde, the Basque Institute for Women, has put together a "feminist" playlist of about 200 songs that should be played in festivals. Shocker, it excludes Despacito, aka this summer's unavoidable smash hit.
The playlist is part of the Without Fear program – Beldur Barik – supported by Emakunde as well as local MPs, which aims to highlight how important it is to respect women.
Despacito, by Luis Fonsi and Daddy Yankee, became YouTube's most watched video yesterday (8 August). It quickly surpassed the 3 billions views at time of writing, right in front of former Youtube king, See You Again by Wiz Khalifa and Charlie Puth. But in spite of its popularity with audiences, it was not on Beldur Barik's playlist.
With lyrics that translate to: "you know that I've been looking at you for a while" and "I'm getting closer and I'm setting up the plan," one could see why.
Although Luis Fonsi himself described his song as celebrating: "the sensuality of women without being sexist," some have taken an issue with the song's "creepy" lyrics.
Talking about the playlist, a spokesperson for Emakunde told the Spanish newspaper El Correo : "It's not about listening to just these songs and no others. It's about making sure that music by women is represented as well." The spokesperson added that the aim was to "sensitise" a young and adult audience in the very situation where aggressions could occur.
The Basque area has registered more than a dozen sexual assault cases in July 2017 alone. According to El Correo, most took place at the end of festive evenings.
Despacito is not the only one of this summer's Latin songs the list overlooked. Vente Pa Ca by Ricky Martin and Shakira's I Fell In Love are not featured on the list either.
Instead, Beldur Barik plumped for songs that empowered women's decision-making abilities and independence. Old school hits like Gloria Gaynor's I Will Survive and classics like I Have the Power by Patti Smith are followed by recent successes like Run the World (Girls) by Beyonce and Lady Gaga's Born This Way.
Beldur Barik's playlist is similar to the controversy that saw many American and UK universities ban Robin Thicke's Blurred Lines in 2013 over the content of its lyrics.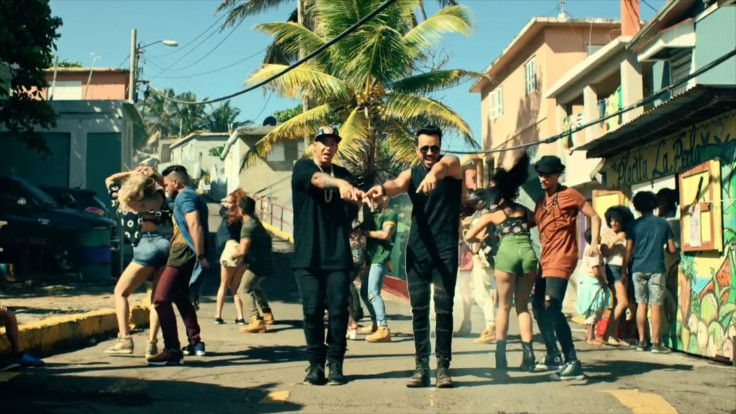 © Copyright IBTimes 2023. All rights reserved.