Pop star Justin Bieber will be Sorry for disappointing fans in Sweden. The Canadian singer was nearly hit with a shoe while on-stage at the Summerburst Festival after refusing to sing his latest number one single Despacito.
Bieber, 23, was performing in Stockholm on 10 June when he sheepishly admitted to the audience that he did not know the lyrics to his remix of Daddy Yankee and Luis Fonsi's track, which has spent a staggering five weeks at number one in the UK.
In video footage shot by a concert-goer, the What Do You Mean? hitmaker told the booing crowd: "I can't do Despacito because I don't even know it. I don't know the song. I can't do it."
One particularly angry fan then throws an object at the singer, reported to be a shoe, but he was fortunately able to duck and it narrowly missed his head. Stunned at the move, Bieber said: "Woah, don't throw things at me, please."
Perhaps Bieber is hesitant to sing Despacito after forgetting the words during a recent live performance in New York.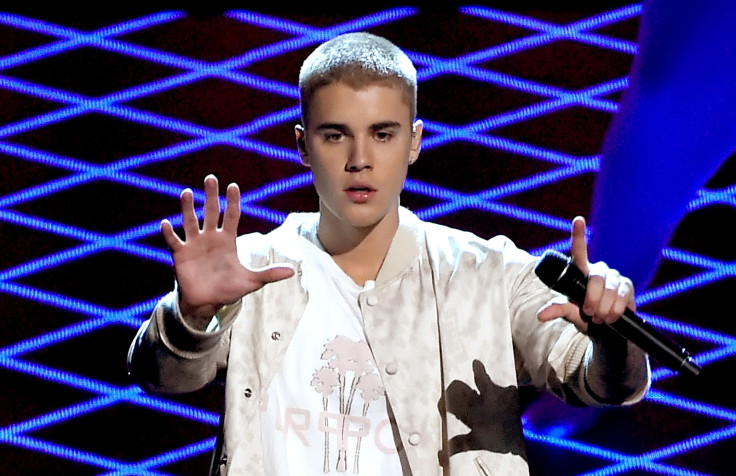 The pop star, who sings in both English and Spanish on the song, treated the audience at 1Oak to a rare performance of the track but forgot the lyrics midway. Instead of improvising, Bieber simply mumbled a number of "blah, blah, blahs", offending many Spanish-speaking fans who accused him of disrespect.
Watch Justin Bieber get attacked by an object on-stage in Stockholm:
Praising Bieber's contribution to the remix, Fonsi told Hola USA!: "[Bieber] heard the song. The next day he reached out to us. He was in Colombia. I was in Italy. We sent him the session and he added his magic to it and he did an amazing job."
Bieber has notched up several career milestones with Despacito, including replacing himself at number one with the song after previously reigning with DJ Khaled's I'm The One. The Cold Water singer has also beaten a record set by The Beatles in the US for having the most songs in the top three for the most weeks. Thanks to the Billboard success of the two tracks, Bieber has spent five weeks in the top three notching up a total of 13 weeks with two concurrent songs.
The shoe-throwing incident counters the generosity of two other Bieber fans who have donated tickets to his Cardiff show to victims of the Manchester terror attack.
Listen to Justin Bieber, Luis Fonsi and Daddy Yankee's Despacito: