Huge celebrations are in order for Australian singer Sia, who celebrates her 40th birthday today (18 December 2015). The milestone birthday comes at the peak of Sia's career when she has achieved global recognition and a book bursting with names of the most high-profile artists in pop, who all eagerly request her songwriting talents.
After years of making a name for herself Down Under, Sia's profile was finally raised to the masses in 2014 when she released her sixth studio album, 1000 Forms Of Fear, soaring to number one on the US Billboard 200 chart. The album featured the monster single Chandelier, as well as Elastic Heart and Fire Meets Gasoline.
Adding to her solo catalogue of material, Sia has also collaborated with David Guetta and Eminem to name just a few of her popular connections. However, many may be unaware that Sia is the brain behind a bevy of chart hits ranging from the likes of Rihanna to Rita Ora and Katy Perry. On the very rare occasion, sometimes the singers reject the tracks she has penned and Sia is able to keep them for herself.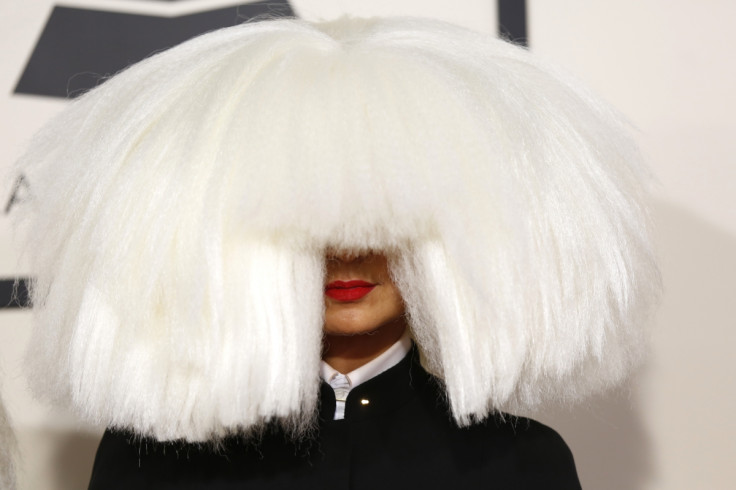 Explaining what happened when she decided to use the song Cheap Thrills for her own upcoming album This Is Acting, Sia told Rolling Stone: "I realised just as soon as I was cutting it that it sounded a little bit too Brit-pop for [Rihanna]. It's more Icona Pop. We did actually send it to her, but they passed on it and then I just couldn't stop listening to it in the car... It felt very summer and fun, and I was like, "I'll put that on [the album].
In celebration of Sia's big 4-0, IBTimes UK gives a rundown of the biggest songs you may not know she wrote:
Diamonds – Rihanna
Double Rainbow – Katy Perry
Pretty Hurts – Beyonce
We Are One (Ole Ola) – Pitbull
Wolves – Kanye West
Perfume – Britney Spears
Radioactive – Rita Ora
Let Me Love You – Ne-Yo
Sexercize – Kylie Minogue