Chris Brown Royalty album review: Singer's personal LP overloads on sex with only a tinge of maturity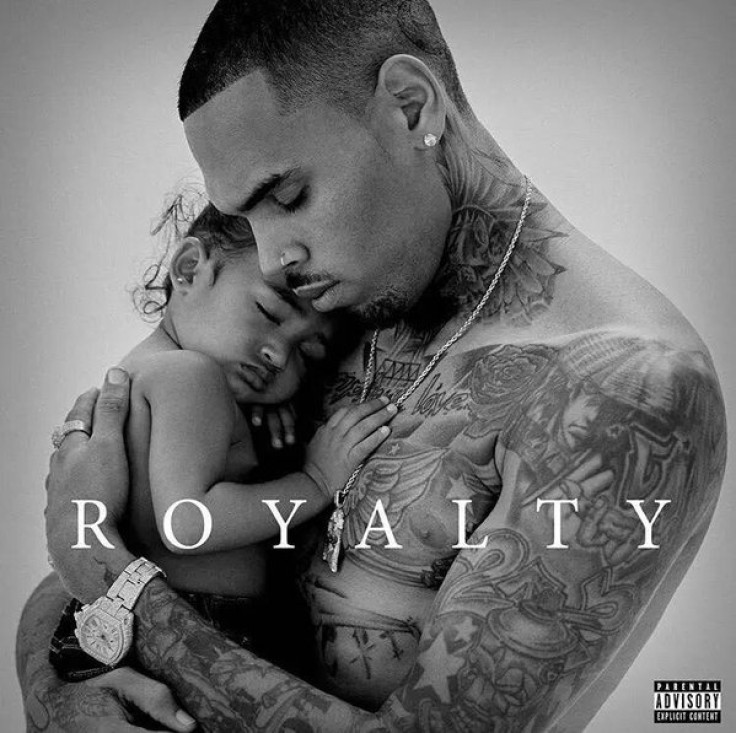 A lot has happened to Chris Brown since his sixth album X was released in September 2014. Perhaps for the first time in six years, the r'n'b star appears to have avoided getting into trouble with the law but most notably, he has found his biggest role to date, becoming a father for the first time. Since his baby bombshell was revealed to the public in March, Royalty has become the apple of Brown's eye and the title of his seventh studio album.
Chris Brown Royalty album
(5/10)
X was supported by the success of monster single Loyal, which dominated the airwaves for months, even when Brown was incarcerated. Whereas that album was feature-heavy – Usher, Kendrick Lamar, Rick Ross, Lil Wayne and R Kelly were among his collaborators – Royalty relies mostly on Brown's talent, catchy beats and well-written lyrics. With fatherhood his main priority, it marks a new chapter for pop's former bad boy who professes to be a changed man for the sake of his daughter. But does the album live up to his word?
Love-making jam Back To Sleep serves as the opener to Royalty, smoothly easing the listener into the record with Brown's recognisable soothing tones. For those who may not be familiar with his tendency to be explicitly open about sex, Back To Sleep being positioned so early on in the record may come as a shock for new fans. But actually, they should be grateful for the appetiser – or warning – for what's to come as Royalty is flooded with plenty of X-rated references to the bedroom.
Wooing the ladies is one thing Brown does best and it is so effortlessly executed on standout tracks such as Liquor, which comes just as smooth as a glass of Baileys Irish Cream. Only the r'n'b hitmaker can swerve between singing derogatory lyrics such as the ever so eloquently put: "I love big a***s and t**s", to cooing so sweetly: "I wanna make love to you," however, the constant chopping and changing between the two raises an air of uncertainty as to which Chris Brown you are going to get next – the gentle lover or promiscuous player – and it is unfortunately jolting.
Royalty is certainly no snooze-fest as Brown incorporates sounds from a range of eras and genres, channelling the 1980s with Fine By Me, which also appears to sample Chaka Khan's Ain't Nobody, while Picture Me Rollin' pays homage to the west coast and the laidback vibe embodied by the likes of Dr Dre, Nate Dogg and Warren G. Not to mention the obvious ode to r'n'b king Keith Sweat on Who's Gonna (Nobody), named after the veteran's 1996 classic, Nobody.
Although undoubtedly a strong cut on the 14-track album, Who's Gonna (Nobody) symbolises Royalty's downfall. The track is possibly the most X-rated fans will have heard from Brown to date, with the singer going into detail about his bedroom antics.
Two or three numbers purely on the subject of sex would have sufficed leaving more than enough room for Brown to prove his growth as an artist who has been in the music game for 10 years. However, he is mostly likely aware which type of song appeals to his female audience, thus the abundance of it on Royalty.
There is a hint at the changed man Brown has become over the past year on Discover, which could easily have been written following his split from Karrueche Tran. It is a song full of realisation: "This time she's really out my life, I really have to get her back," and admitting to his mistakes: "I know she deserves to up and leave, if it was me I'd do the same."
However, for an album that is named after his precious child, Royalty appears to be an absent thought on the album, thus making the title and album artwork somewhat inappropriate especially given the level of sex featured.
Certainly, Brown appears to have matured as a man personally after cleaning up his act but Royalty fails to produce much evidence of his progression as an artist. For dedicated fans, the album is worth a listen but do not expect to be blown away.
© Copyright IBTimes 2023. All rights reserved.