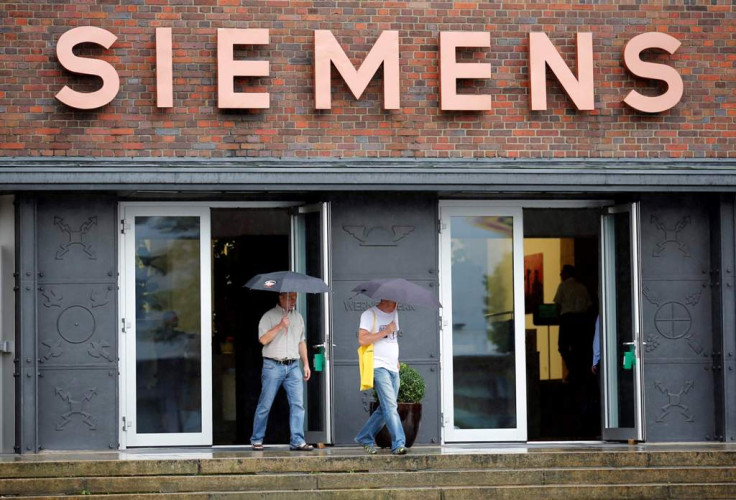 German engineering giant Siemens said it will cut 7,800 jobs worldwide, including more than 3,000 in Germany, as part of its ongoing cost-cutting initiative.
"In a drive to streamline administrative and overhead functions, about 7,800 jobs are to be cut worldwide, including some 3,300 in Germany," the company said in a statement.
Siemens, which employs more than 300,000 staff across the world, is pursuing its Vision 2020 restructuring plan under which it targets cost savings of about €1bn ($1.14bn, £748m).
"Our Vision 2020 concept will enable us to get our company back on a sustainable growth path and close the profitability gap to our competitors," CEO Joe Kaeser said.
The company noted the job cuts would help streamline its administrative and overhead functions.
In October, the company reduced its divisions to nine from 16, creating a new organisational structure that primarily focuses on the group's digital production, electrification and automation businesses.
In November, the Munich-based firm announced the sale of its hearing aid unit to private equity firm EQT and Germany's Struengmann family for €2.15bn.
Organisational changes were estimated to impact 11,600 jobs in the company, including eliminations.
Despite the job cuts, the company expects the total number of employees worldwide to remain almost the same, given its hiring of more than 11,000 people worldwide in the first four months of the ongoing fiscal year.
At the end of September 2014, the company employed around 357,000 people across the globe.
The expected cost savings of €1bn would largely be realised by the end of 2016. The amount will be invested in growth initiatives, primarily in Germany, according to Siemens.