A 12-year-old Sikh boy was held for three days in a US juvenile detention centre, after joking that he had a bomb in his school bag, by police officers who did not contact his parents. Armaan Singh Sarai is said to have told a "bully" who'd allegedly accused him of being a terrorist that he planned to place a device in a toilet and blow-up Nichols Junior High School in Arlington, Texas.
A third student who overheard the exchange then reported Armaan to teachers who evacuated the school and searched the 12-year-old's bag. Armaan admitted joking about having a bomb but no explosives were found. The police took him to the county's juvenile detention centre nevertheless.
The officers did not inform Armaan's worried parents that their son had been taken into custody. It was only when he failed to return home from school and they contacted the authorities to report him missing that they were told what had happened. Armaan remained locked up for a further three days before eventually being released last Monday.
In a Facebook post that his since gone viral, Armaan's cousin Ginee Haer wrote: "On Friday, December 11th, 2015 my cousin attended school, like any other normal 12 year old child. A bully in class thought it would be funny to accuse him of having a bomb, and so the principal, without any questioning, interrogation, or notification to his parents, called the police."
"Worried & frightened at home, his family was concerned as to why he had not reached home right after school. They started calling every police department in the area, only to find out he was sent to a Juvenile facility," the post adds. "They kept him held behind bars for three consecutive days, before finally releasing him on Monday, December 15th," Ms Haer went on to say.
Arlington police dispute that version of the story, however, claiming that whether or not he was joking and regardless of his age, Armaan's alleged comments claimed a specified threat that had to be taken seriously.
Spokesman Lieutenant Christopher Cook told the Dallas Morning News, "People have got to learn they cannot make these types of threats which cause alarm, which cause evacuations… Just because you say it's a joke, it doesn't get you out of trouble."
A spokesperson for Arlington school district claimed that attempts were made to contact Armaan's parents as soon as he was taken into custody and they were made fully aware of the situation soon afterwards. The spokesperson added that that the district "would love to fully respond to the parents' allegations" but privacy legislation prevented them from doing so.
The case has already drawn comparisons with that of media-dubbed "Clock Kid" Ahmed Mohamed who was arrested and detained in September when teachers in Irving, Texas mistook a homemade clock Mohamed had brought to school for a bomb.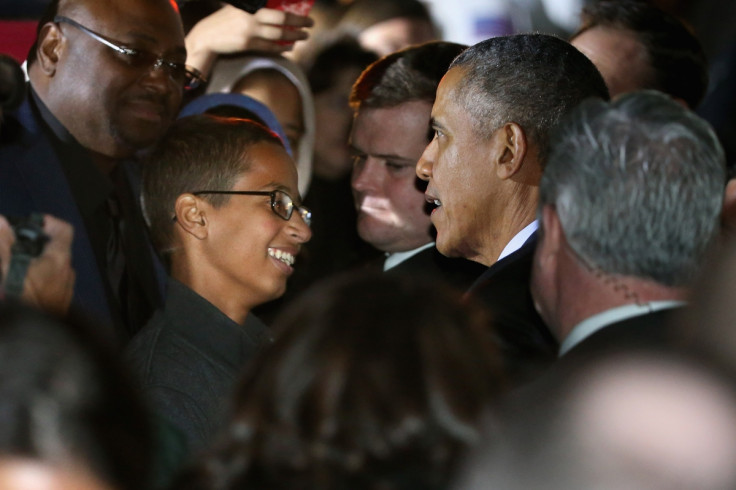 Following Mohamed's arrest, many took to social media to accuse the authorities of being heavy-handed simply because the child was a Muslim, using the hashtag #IStandwithAhmed to show their support. US President Barack Obama even invited Ahmed to visit the White House.
Since then Mohamed's parents have filed a claim demanding the city of Irving pay out $15mn and issue a public apology as the entire incident has proven to be highly traumatising for their son. The family has also since moved to Qatar in the Middle East, where Ahmed had received a full scholarship to attend the Qatar Foundation for Education, Science, and Community Development.