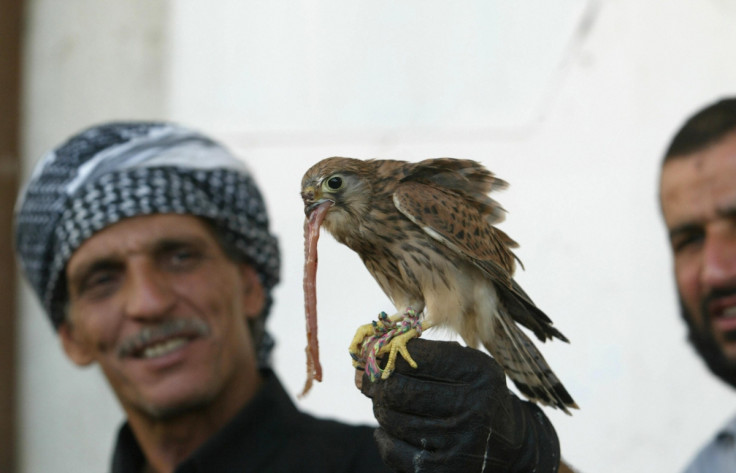 The Qatari government has sent a number of high-level officials to try and secure the release of 26 of its citizens - including members of the Qatari Royal family. In an official statement released on 16 December, the foreign ministry said foreign minister Mohammed bin Abdullah al-Rumaihi, the assistant foreign minister, Zayed bin Saeed al-Khayareen, and Qatar's ambassador to Baghdad, have been "dispatched" to help to fast track their release.
The statement did not reveal how many Qataris were kidnapped, but it is understood that 26 were apprehended in the desert. Doha said the tourists had entered southern Iraq "with official permission" from the Iraqi interior ministry and the Iraqi embassy.
They were seized in the Bassiyah area, close to the Saudi border by up to 100 men in up to 50 trucks mounted with machine guns, according to reports. The area where they were taken is popular with hunters tracking rare falcons this time of year.
The Qatari government has said that they will be working with the Iraqis to secure their release. The Qatar News Agency (QNA) announced: "(Qatar's Ministry of Foreign Affairs) has been in constant contact with the Iraqi government and the highest ranking political and security authorities in Iraq to understand in detail everything surrounding the kidnapping incident of Qatari citizens and is working closely with the Iraqi government on freeing them as soon as possible."
They were taken in the early hours of 16 December from their hunting camp in a sprawling desert area near the Saudi border. Faleh al-Zayadi, governor of Iraq's Muthanna province, had confirmed they were hunters to AFP.
"All of those kidnapped are Qatari and a number of members of the ruling family in Qatar are among them," he said. Whilst a Samawa police colonel said that although they had security the attackers were just too powerful.
"We are talking about at least 100 gunmen armed with light and medium weapons who broke into the Qatari camp and abducted the hunters at around 3am local time on Wednesday," the police colonel, speaking on condition of anonymity, he told Reuters.