San Bernardino shooting: Gunman's friend charged with 'conspiring to support terrorism'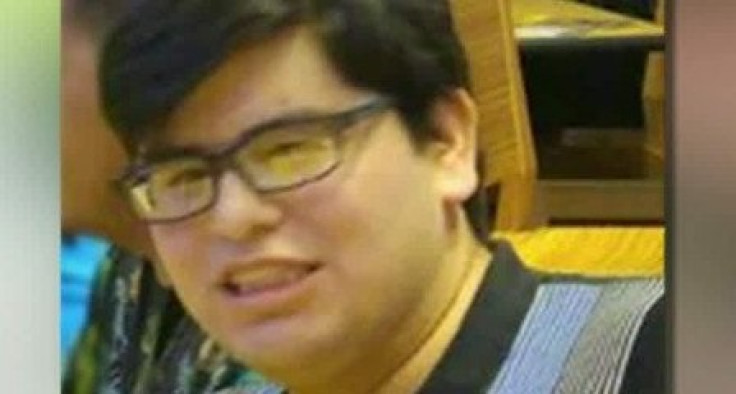 A friend of Syed Rizwan Farook, 28, who carried out the Islamic State (Isis) inspired attack with his wife, Tashfeen Malik, 29, in San Bernardino, California, has been arrested on suspicion of gun law violations. Enrique Marquez, 24, was taken into custody for "conspiring to provide material support to terrorists," after it was found that he legally purchased the two AR-15 assault-style rifles that the married killers used in the attack on an office party on 2 December. The massacre left 14 people dead and 21 others wounded.
Police believe Marquez, a Muslim convert, bought the rifles three years ago. After the attack, message posted on Facebook read: "I'm. Very sorry guys. It was a pleasure." Marquez checked himself into a Los Angeles-area psychiatric facility soon after the San Bernardino attack.
Federal Bureau of Investigation (FBI) officers raided the former Walmart security guard's home on 5 December and questioned him for several days after the weapons were traced to him.
A former neighbour and friend of Farook, Marquez is believed to have lived next door to the killer more than a decade ago and the pair had known each other since they were both teenagers. Neighbours revealed they would spend hours at a time dismantling and repairing cars on the driveway of Farook's house. Marquez is also related to Farook's family by marriage. Marriage records from 2014 show that his wife, a Russian woman, was the sister of Farook's older brother's wife. A co-worker of Marquez said the marriage was arranged and described it as strained, as it was revealed that Marquez no longer lives with his wife
According to US media, investigators are looking into claims that Marquez and Farook may have been plotting an earlier attack in 2012, but abandoned the idea, Sky News reports.
A spokesman for the US Attorney's Office in Los Angeles said no formal charges had been filed against Marquez "at this time." However, if it is found that he knew about a plot and aided it, he could face charges of conspiracy to commit a terrorist act or conspiracy to commit murder, with a maximum sentence of life behind bars.
As the news emerged of his arrest, his distraught mother, Armida Chacon, told reporters her son was "a good person."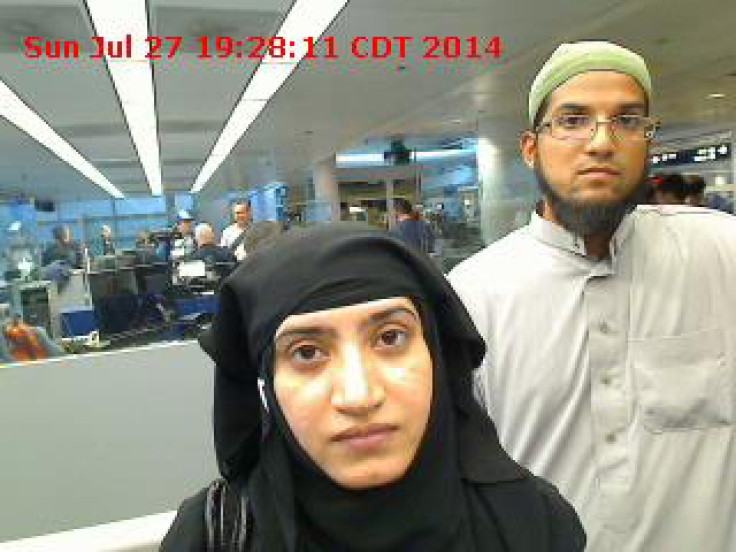 His arrest comes a day after Farook and Malik were buried in a Muslim ceremony. Watched closely by the FBI, the couple's funeral took place at a graveyard in southern California. Ten people attended the funeral, however many members of the mosque visited by the attackers had shunned the service.
According to the strictest interpretation of sharia law, Muslim burials must take place as soon as possible after death, usually within 24 hours, except in the case of a violent or suspicious death, to allow for investigations to take place. An autopsy is also considered a desecration of the dead.
After the bodies were released by law enforcement officials, it took another week for the funeral organisers to find a graveyard willing to accept the bodies.
The husband and wife killers were gunned down during a shootout with police in the hours following the attack. Investigators found they had more than 1,600 rounds of ammunition in their vehicle and thousands more at their home, as well as material that could be used to make bombs.
FBI Director James Comey said there was no evidence that the attackers had been part of a terrorist cell. President Barack Obama is due to travel to San Bernardino on Friday (18 December) to meet privately with the families of the victims.
© Copyright IBTimes 2023. All rights reserved.