Following intense scrutiny, the winner of the high-profile Silk Road bitcoin auction run by the US Marshals Service has revealed himself, with venture capitalist Tim Draper claiming to be the only winner of 30,000 bitcoins.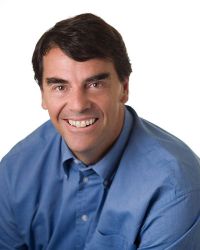 In a statement posted on Medium, Draper said: "Bitcoin frees people from trying to operate in a modern market economy with weak currencies. With the help of Vaurum and this newly purchased bitcoin, we expect to be able to create new services that can provide liquidity and confidence to markets that have been hamstrung by weak currencies."
Draper said he is partnering with Vaurum, a Palo Alto-based company that facilitates over-the-counter bitcoin trading for financial institutions and high-net-worth traders.
Draper added: "Of course, no one is totally secure in holding their own country's currency. We want to enable people to hold and trade bitcoin to secure themselves against weakening currencies."
Vaurum which has launched trading platforms in emerging markets, and said it will be partnering with Draper to leverage the pool of 30,000 bitcoins as a liquidity source.
Avish Bhama, CEO of Vaurum said: "It's still quite difficult to get access to bitcoin in these developing economies — and that's exactly where it is needed the most. Our goal is to build reliable infrastructure and increase liquidity, which are two major challenges in the ecosystem."
On Tuesday, the US Marshal's Service announced that there was only one winner of the auction. On Friday, 27 June it auctioned off bitcoin seized from the Silk Road underground drugs marketplace. There were 45 registered bidders in the auction who made 63 bid, with a number of well-known players in bitcoin saying they were unsuccessful.