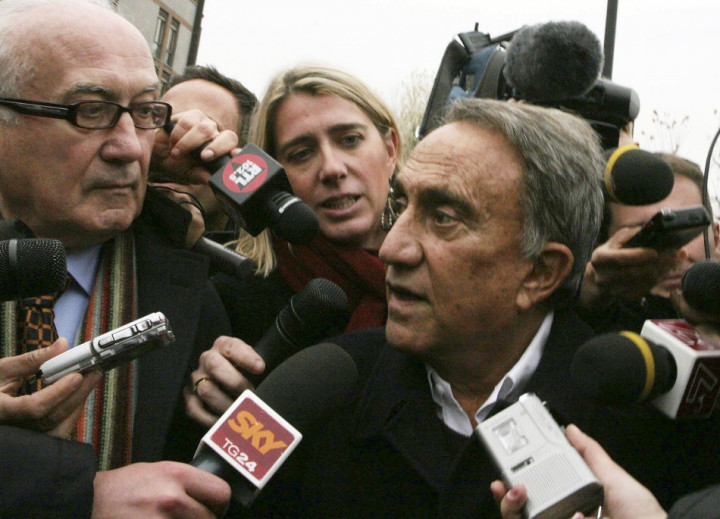 A Milan court has convicted three close aides of Silvio Berlusconi of procuring prostitutes for the ex-prime minister's infamous bunga-bunga parties.
Emilio Fede, Berlusconi's former mouthpiece, and Lele Mora, a talent agent, were each sentenced to seven years in jail, while Nicole Minetti, a former dental hygienist turned politician, was sentenced to five years.
Fede, who has been the editor of Berlusconi's Rete 4 TV station news programme TG4 for 20 years, was the one who introduced the underage escort Karima el-Mahroug, aka Ruby the Heart-stealer, to Berlusconi's Arcore Villa, according to the judges.
Fede was aware that Ruby was underage when she attended the parties.
The media mogul has been sentenced to seven years in jail and a lifetime public office ban in a separate trial for paying for sex with a minor and abusing his position to cover it up.
Judges went over prosecutors' requests after Ilda Boccassini, who led the prosecution team, demanded a six-year jail term for Berlusconi.
"Young girls invited to Arcore were part of a system of prostitution organised for the pleasure of Silvio Berlusconi," Boccassini said.
After Ruby was arrested, then-PM Berlusconi tried to intervene by telling police that she was a grand-daughter of Egyptian president Hosni Mubarak and that her detention could cause a diplomatic incident.
The sentence cannot be put into effect until two appeals are heard.