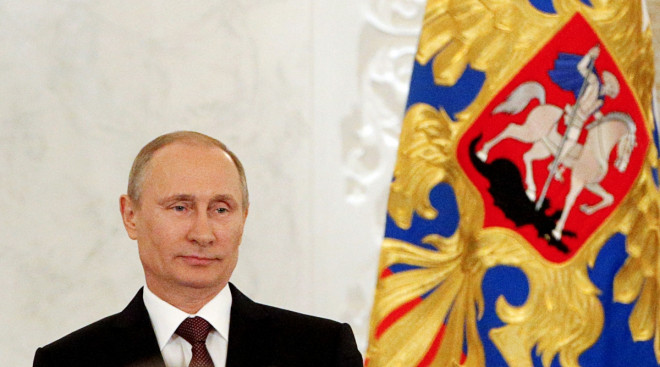 A Crimean political party wants to rename the region's capital after the Russian president.
A member of the pro-Moscow Russian Unity party suggested that the city of Simferopol should be rebranded "Putin".
"I recommend that we place a monument to Putin in the central square of Simferopol and rename the city of Simferopol Putin City," an unnamed party member who identified himself only as a Muslim Tatar told colleagues, according to the BBC's Russian service.
Russian Unity is headed by Crimea's self-declared prime minister Sergey Aksyonov, who signed a treaty making Crimea a part of Russia in March.
The signing, attended also by Putin and Crimea's parliamentary speaker Vladimir Konstantinov, came days after residents of the Black Sea peninsula voted to secede from Ukraine in a referendum deemed illegal by Kiev and the West.
Putin ordered Russian troops to move into Crimea shortly after pro-Kremlin Ukrainian president Viktor Yanukovich was toppled by a revolution in February.
Moscow claimed military action was justified by alleged threats by revolutionary forces, which it described as nationalists and neo-Nazis, against ethnic Russians living there.
Ethnic Russians make up a majority of Crimea's population.
In a speech to the Russian parliament on the annexation of Crimea, Putin claimed the peninsula had always been "an inseparable part of Russia" and the referendum had corrected an historic mistake.
The region was transferred from Russia to Ukraine in 1954 by then Soviet Union leader Nikita Khrushchev.