While allegations of abuse made by pop star Melanie Brown against her husband Stephen Belafonte have left fans of the former Spice Girls reeling, it appears people within the music industry had previously expressed concern for the star.
It has emerged that Simon Cowell became aware of her reportedly turbulent relationship and had tried to help The X Factor judge escape her marriage.
According to Mail Online, in 2014, during the recording of competition's final, the music mogul was horrified to find Mel B had no access to her own money and realised the extent of Belafonte's alleged control over the singer.
A source revealed: "Although no one was sure what was going on, Simon and the team at Syco really became concerned at The X Factor finale in 2014. In the days afterwards, following her release from hospital, they tried to help her leave Belafonte.
"They arranged for her to stay in a hotel, visited her there and tried to help her get a handle on her finances – it seemed as if he controlled virtually everything financially."
While Cowell even arranged for a divorce lawyer to help the singer get out of the relationship, she reportedly backed out, fearing that her husband would flee with her children and deny her access to them.
"She never divulged to anyone that he was beating her up, but had told them she wanted to leave him and and they introduced her to divorce lawyers to help her to go through with it.
"Unfortunately, he had already then gone back to the US with one of the children – and she returned to LA because she feared he would stop her ever seeing her children," the source said.
As Mel attended The X Factor final in December, Stephen was reportedly questioned by police in London, amid claims that she was being held against her will in their London home.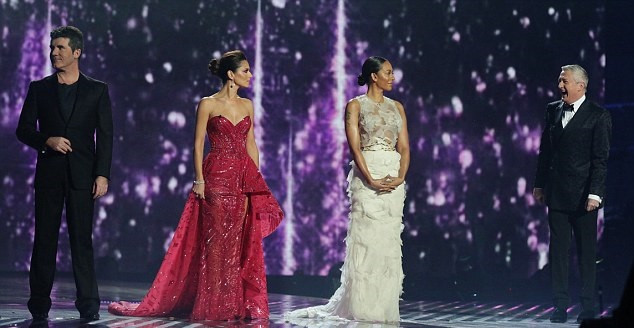 The former Spice Girl was briefly hospitalised and missed the first part of the X Factor Final. When she finally appeared on stage in a sleeveless dress her arms appeared to be covered in bruises.
According to TMZ, she pleaded with friends and family not to report her husband to the police, fearing they would also become targets for his alleged abuse.
'In fear for her life'
"We're told some of the people who confronted her said they were going to call the cops and report him, but she became emotional and begged them to stand down, and not just because she was in fear for her life," the source said.
"She believed anyone who blew the whistle on Belafonte would become his target as well."
A spokesperson for Simon Cowell's company declined to comment about the claims but expressed their continued support for the popular TV talent show judge.
"Melanie is hugely admired and respected by everyone at Syco and on both the X Factor and America's Got Talent," said the statement. "We have always supported her whenever she has requested and we will continue to do so."
Brown married Belafonte in June 2007 at a secret wedding in Las Vegas, just months after meeting him. Earlier this month she announced that she was divorcing the film producer after 10 years together, citing "irreconciliable differences".
Court documents later went public, detailing a catalogue of alleged historical physical and psychological abuse. They reported assaults dating back to the first year of their marriage, during which she accuses him of "choking" and "punching" her.
Mel B also claims that he coerced her into sexual trysts with other women, threatening to release secretly recorded videos of the encounters if she refused to participate in the threesomes.
It has also been reported that after allegedly getting the couple's nanny pregnant, he suggested 'all three [of them] live together'. According to the court document, he later paid $300,000 (£240,000) to the nanny after convincing her to have an abortion.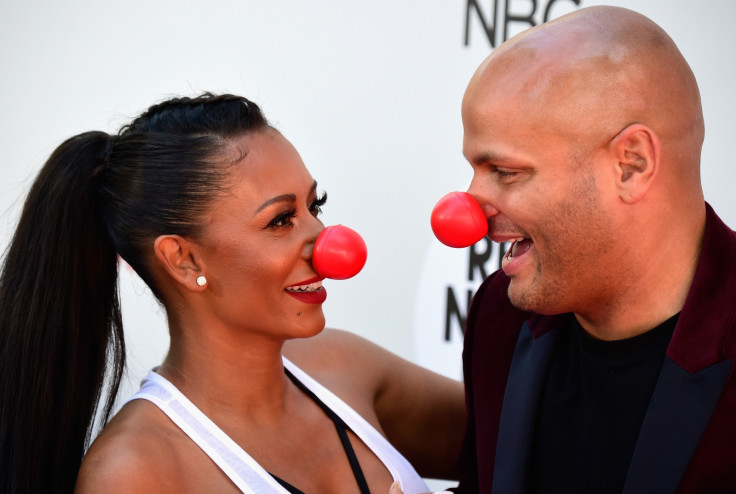 Last week, federal officers arrived at Belafonte's Hollywood Hills home to search the property amid reports he was in possession of a gun. The officers left the home and Belafonte was not taken into custody, but has been ordered by a judge to vacate the family home.
Husband denies allegations
Belafonte has denied his wife's claims that he subjected her to a campaign of abuse, telling TMZ: "I haven't heard these allegations. You know what my comment on this is, as this is the mother of my children?
"I'm really really distraught how this is going to affect our children, and the depths that she's gone to. That's it. I'm shocked at those allegations and that's what it is.
"I think someone's set me up to look like a bad guy. Obviously you saw my house got raided and nobody found anything. It's accusation after accusation. But we'll have our day in court.
"And we have children. If anyone knows our children, we have beautiful children. They're on social media. Why do this? We were friends two weeks ago. And now all of a sudden the team gets around and now it's got to be this."
Brown is seeking joint custody of the couple's five-year-old daughter, Madison.