It looks like Mel B 's divorce from Stephen Belafonte has already turned toxic. The former Spice Girl, real name Melanie Brown, has been granted a restraining order against her estranged husband after revealing details of the couple's tempestuous relationship.
In court documents obtained by TMZ, the singer-turned-presenter made a string of explosive claims about what led to the collapse of their 10-year marriage. In the declaration, she alleges he was physically abusive, pressured her into threesomes with other women and even impregnated their nanny.
Recalling one alleged incident, Brown alleged that Belafonte attacked her during her preparations for US talent show Dancing With The Stars. She claims he started choking her and slammed her down onto the hardwood floors during a jealous rage.
She added that after becoming "overcome with emotional and physical exhaustion" from the pattern of abuse she attempted to take her own life by consuming an entire bottle of Aspirin.
Belafonte fiercely denies the abuse allegations, saying he was worried about how the claims would affect their children. The former couple share five-year-old daughter Madison.
"I'm really really distraught my brain (sic) how this is going to affect our children. and the depths that she's gone to. That's it. I'm shocked at those allegations and that's what it is," he told TMZ.
He also accused his estranged wife of orchestrating a smear campaign to sabotage his image, making reference to the police raid on his property on 31 March. "I think someone's set me up to look like a bad guy. Obviously, you saw my house got raided and nobody found anything," he said. " It's accusation after accusation. But we'll have our day in court. And we have children. If anyone knows our children, we have beautiful children. They're on social media. Why do this?"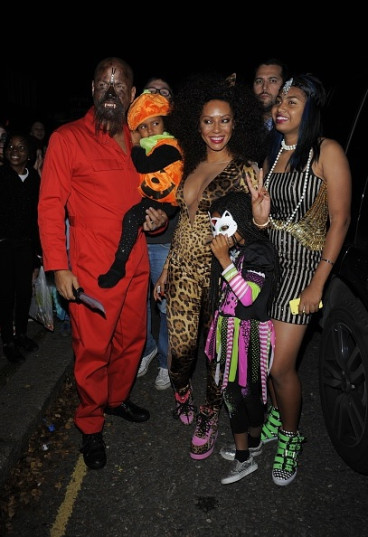 The allegations emerged just days after Belafonte's brotherJeremiah reacted to the singer citing 'irreconcilable differences', claiming that the couple had an open relationship. "If you're not a very mature person and you're not very solid, if you're going to look at that as a licence to then do whatever the hell you want – the someone is going to end up feeling unappreciated," he told the Kyle And Jackie O Show.
"He's not a bad guy by any means but he can be a little rough around the edges and he wasn't probably picking up on the signs that Melanie wasn't quite happy."
Rumours first began circulating about Belafonte physically abusing Brown after X Factor viewers noticed what appeared to scratches and bruises on the then judge's body following a short stint in hospital for an undisclosed reason. At the time Belafonte tweeted: "I don't usually respond to Twitter msgs but I will respond to comments of hitting my wife which I think are quite disgusting un true!(sic)"