New details of Spice Girl Mel B and Stephen Belafonte's divorce have surfaced, and according to a latest report, English model and aristocrat Lady Victoria Hervey fears that she may be dragged in the estranged couple's nasty split.
The 40-year-model's name got involved in the high-profile split when reports claimed that Hervey was party to an alleged threesome with the former singer – whose real name is Melanie Brown – and Belafonte. As it turns out, the British socialite now fears that Mel B's husband may have secretly taped her during their drunken wild night, Mail Online reports.
"She is absolutely mortified that her sex life could become public property," a source told the celebrity news site. "The last thing she wants is to star in a sordid sex tape or to have horrible details of her private life dragged through the divorce courts."
This comes as Scary Spice Mel obtained restraining order against her film producer husband after filing for divorce last week. In the court documents, the 41-year-old songstress reveals what led to the demise of their 10-year-long marriage.
From claims of physical abuse to demands of participating in "sexual intercourse with [Belafonte] and random women," Brown makes explosive allegations against her soon-to-be ex.
She even claims that Belafonte had threatened to make the compromising videos public – including those taped without permission – if she refused to participate.
Amid such revelations regarding the alleged threesomes, Lady Hervey fears embarrassment. "Lady V only ever told three friends what happened. Now she's had to tell her mother and brother and they are not happy," a source close to her said.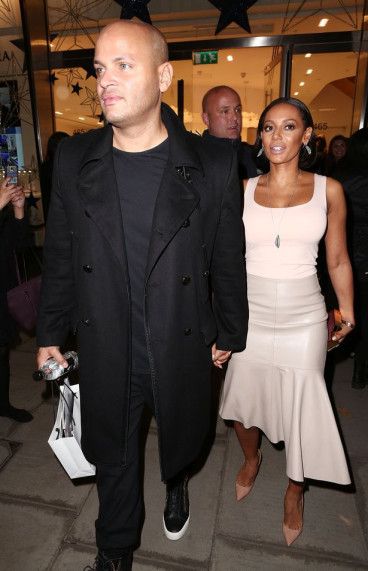 "She feels her reputation is at stake. She was an It Girl back in Britain and is a friend of the royal family. Now she feels she can no longer hold her head high," the insider added.
While details of the sexual encounters were made in connection to Mel B's participation in the restraining order, Hervey is not sure if a tape of hers actually exists. Even if a so-called recording doesn't exist, she is worried that her "name will be dragged through the mud".
"She has had nothing to do with Mel or Stephen since the encounter but now she wants to reach out to Mel to try and determine if the sex tape exists," the report claimed adding, "It is so unfair that her good name is being dragged into this nasty divorce case."
Meanwhile, Mel B's ex denied the abuse allegations, and expressed concerns over how the claims would affect their children.
"I'm really really distraught my brain (sic) how this is going to affect our children. and the depths that she's gone to. That's it. I'm shocked at those allegations and that's what it is," he told TMZ.