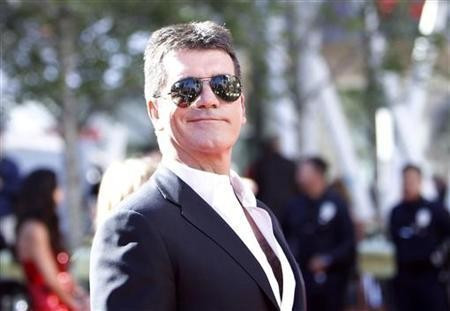 Simon Cowell has confirmed that his girlfriend Lauren Silverman is expecting a son and that he intends to marry her.
The 53-year-old music mogul announced the sex of his unborn baby - due in February - in an appearance on Ryan Seacrest's Kiss-FM show.
He said he would marry Silverman, who agreed a divorce settlement with millionaire ex-husband Andrew in August.
"I wouldn't expect Lauren to be a single mother," he told the American Idol host.
Speaking about his approach to parenting, the X Factor boss joked: "The baby has to have an English accent!"
When asked if he would be present at birth, he said: "Are you out of your mind? There are certain things you shouldn't see and that is one of them."
Cowell has said that he does not plan to leave his unborn child any money in his will. Although he was prepared to be a strong father figure to his child, he was not giving away any handouts, he explained.
He said he was determined not to raise a spoilt child who would grow up saying: "I don't have to work because my dad's Simon Cowell."
"I'm going to leave my money to somebody. A charity, probably - kids and dogs," said Cowell.
"I don't believe in passing on from one generation to another.
"Your legacy has to be that hopefully you gave enough people an opportunity, so that they could do well, and you gave them your time, taught them what you know."