Simon Cowell says Jean Bernard Fernandez Versini was 'out of order' during X Factor live shows
The music mogul said JB took things too seriously when Cheryl's acts were axed.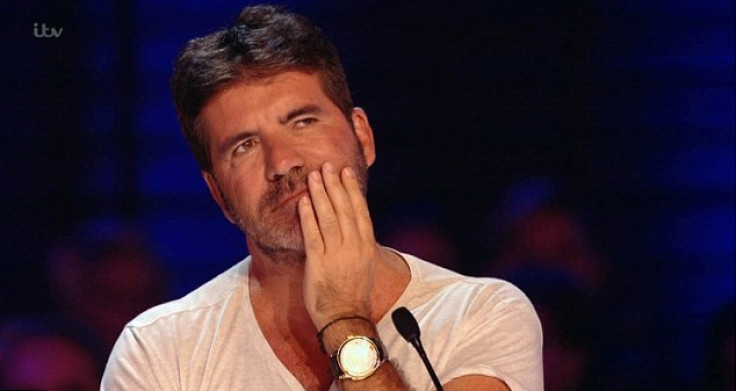 Simon Cowell has revealed that he once advised former X Factor judge Cheryl to leave husband Jean-Bernard Fernandez-Versini at home after warning that his "behaviour was out of order" during the live X Factor show.
Cowell revealed that the French entrepreneur took things rather too seriously when Cheryl's acts were voted off the show and began 'screaming'.
Speaking to The Mirror, Cowell said: "There was one night where his behaviour was out of order. Cheryl had an act in the bottom two or something. He was up on his feet, he was screaming, he put his hands across his neck at me. I just said afterwards to Cheryl it might be better if he doesn't come down and watches it at home on TV and jump on as many sofas as he wants."
The 35-year-old reportedly claimed that Simon was responsible for their marriage breakdown. A source said: "JB's convinced Simon and X Factor played a big role in the end of his marriage. He says he watched Cheryl become extremely stressed by the gruelling X Factor filming process. He'd stand up for her when he felt people were pushing her to do too much."
The music mogul, denied the claims that he had played any part in the couple's marital breakdown.
JB and Cheryl announced they were to split in January after just 18 months together. Cheryl quickly moved on with One Direction star Liam Payne. Cowell recently commented that the new couple, who got together during The X Factor live stages in December 2015, are ready to settle down and have children together.
"I guess that is what happens when you are with someone. Cheryl would be an amazing mum. I have seen her with my son Eric and other kids over the years and she is incredible."
While Cheryl and JB are finalising their divorce, the French businessman has been linked to numerous women including former beauty queen Amy Jackson and Cheryl's former friend Vanessa Perroncel.
© Copyright IBTimes 2023. All rights reserved.