Australian test batsman Simon Katich will re-join Lancashire as the club's overseas player for the 2013 season.
The 37 year old scored 763 runs at 35 for Hampshire last season, helping The Royals claim the Twenty20 Cup and the CB40 title.
But Katich, a veteran of four Ashes series and 56 test matches, will resume his Lancashire career following a brief spell in 2010, and hopes to assist in a Division Two promotion charge.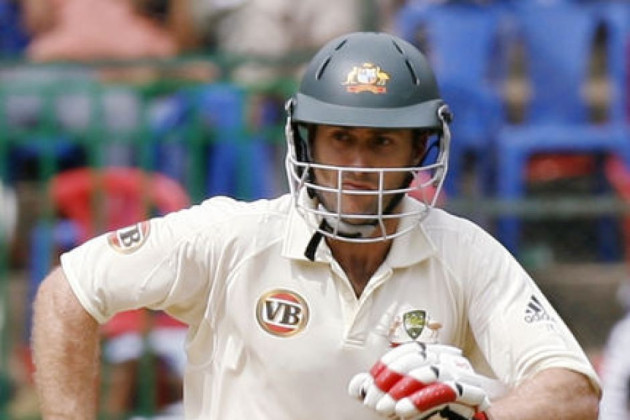 "I'm delighted to be returning to Lancashire after a short stint there in 2010. Firstly, I'd like to thank everyone at Hampshire for all they have done for me," Katich said. "I leave with many great friends and fond memories.
"Lancashire are a proud club who I'm sure will be looking to head straight back up to Division 1 and I'm determined to play a big part in this happening. I enjoyed working with Peter Moores and Glen Chapple in 2010.
"Their professionalism and attention to detail was particularly impressive and I'm hopeful, that with my experience, I can be a senior member of the squad and help a relatively young group in having a successful season in all forms of the game.
"Next year is a huge year at Old Trafford in that they're hosting another Ashes Test. Having played in an Ashes Test there before in 2005, I know it's going to be a really special time for everyone involved."
Katich has accumulated 10 centuries across his nine-year international test career, averaging 45, and built a reputation for adapting quickly to changing conditions, with seven of his 10 career centuries coming abroad.
Despite being without an appearance for Australia since the 2nd test of the 2010/11 Ashes series in Adelaide, the former Derbyshire and Durham batsman possess an impressive one-day record, averaging 35 with his country, while he captained New South Wales to victory in the inaugural Champions League Twenty20 in 2010.
Lancs head coach Peter Moores said: "It is great news to have secured a player of Simon's quality and his influence will be felt both on and off the field. We have an emerging group of Lancashire players who will benefit greatly from his experience and knowledge, and his ability as a player is beyond question."
Lancashire suffered the ignominy of relegation from Division One last season, 12 months after claiming their first outright country championship title since 1934.
Kabir Ali has already joined from Hampshire following the end of the season, while experienced left-arm spinner Gary Keedy has joined Surrey after an 18-year career at Old Trafford.