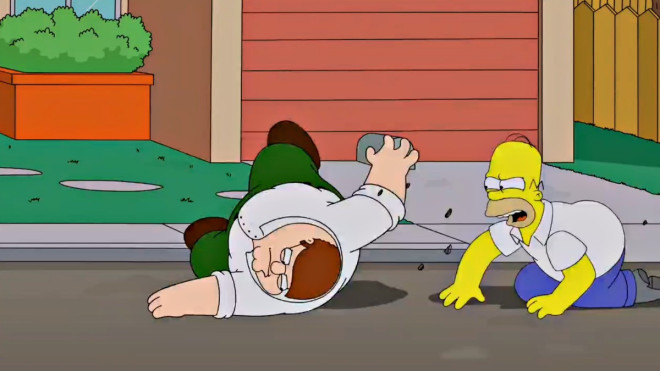 Later this year Peter Griffin will come face-to-face with his inspiration Homer Simpson in a crossover episode that sees the two popular cartoon families meet for the first time.
Now Fox has confirmed the Simpsons/Family Guy crossover episode – called The Simpsons Guy - it has also released the first two images as well as a synopsis that hints at what we'll see.
The Simpsons Guy will air in September at the start of America's new television season, as The Simpsons enters its 26th season and Family Guy its 13th.
A look at Homer and Peter's fight can be seen above, the other picture of Stewie and Bart is below.