The longest running animated sitcom, The Simpsons season 26, returns this Sunday, 28 September, on Fox Network.
The Season 26 premiere episode is titled Clown In The Dumps, and show runner Al Jean confirmed that a major character will die in this episode.
The official synopsis released by Fox reads:
A Springfield resident dies. Also, Krusty the Clown retires after being offended by a cable channel's comedy roast of him, and Lisa tries to protect Homer from getting hurt.
Click here to watch the episode Online.
Which Springfield resident will die on Sunday's season premiere of The Simpsons?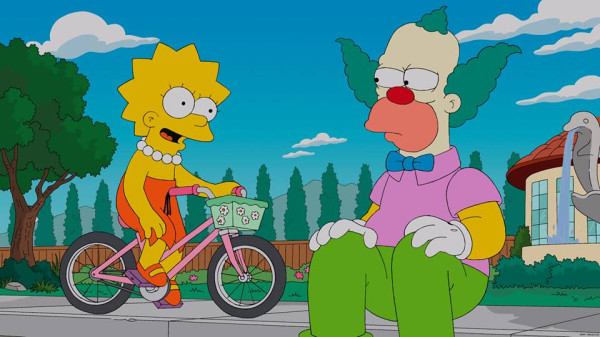 Krusty the clown, voiced by Dan Castellaneta, is most likely to be written off, but in an interview Al Jean reveals, "We gave [the episode] that title for a reason. Some people have guessed it correctly and some people are really, really off.
"When we kill [a character], they stay dead." Jean also comments that the death was a bit "overhyped."
The next character who is likely to die is Homer Simpson himself.
A new teaser released by Fox Animation Domination shows Homer struggling to breath in his sleep, and his wife Marge Simpson, frantically says, "What do I do?... breathe Homie," while a worried Lisa looks on.
But The Simpsons will not run without the antics of Homer Simpson, as he is the heart of the show.
Also, in the 18th episode of the show's 25th season, titled, Days Of Future Future, Homer Simpson dies by falling off the stairs, but is cloned back to life by Professor Frink.
Watch another promo released by Fox