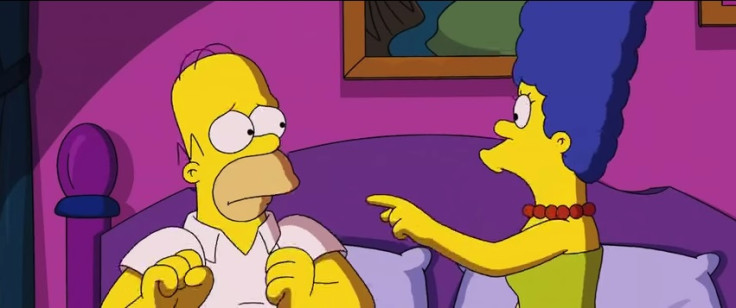 A few months back, The Simpsons executive producer Al Jean sparked off rumours that Homer and Marge Simpson will be getting divorced in the season 27 premiere. He did so by announcing that the beloved couple would "legally separate" in the upcoming season.
Fans misconstrued Jean's statement and took to social media about the long-running animated show's lead characters getting divorced. That's when producers had to rush in and put out that fire. Now Al Jean is adding more clarity to the rough patch in Homer and Marge's relationship.
"I never said they were getting divorced. I never used that word. And the next thing I know, it's crazy headlines," Jean told Entertainment Weekly. "I wasn't trying to trick people ... Cartoon characters can fall down cliffs or blow each other's heads off, but they cannot get divorced."
Marge isn't happy with Homer's behaviour over the years and seeks advice from a therapist who tells her, "It's never going to change." The two characters haven't always been on the same page over the past two-and-half decades and there have been several instances which have showed their marital conflict...so what makes this "separation" different?
Jean explained, "When you see the episode, you'll know why it's different, but I can't say until you see it. But they're not permanently divorced."
Girls star and creator Lena Dunham will have a significant role in the episode as well, as she plays Candice, a pharmacist that fills out Homer's prescription for narcolepsy drugs and becomes his new love interest because she finds him to be "sweet and vulnerable." Jean describes her character as "forward and funny and interested in people who have big bags of prescription drugs." (via ComicBook)