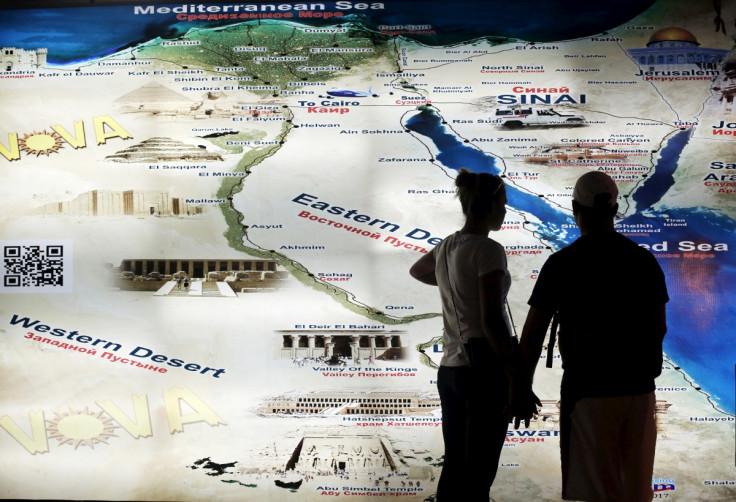 A Russian passenger plane has crashed in Egypt's Sinai peninsula, shortly after taking off from the Red Sea resort town of Sharm el-Sheikh. The Airbus A-321 operated by Russian airline Kogalymavia was bound for St Petersburg and is reported to have had up to 224 people on board.
Egyptian reports say the wreckage of the plane was found in a desolate mountainous region of South Arish, Sinai, with several ambulances dispatched to the scene. Most of the passengers are said to be Russian tourists.
One rescue worker told Reuters that the plane had been completely destroyed and there were unlikely to be any survivors. It is not yet clear what caused the crash.
Egypt's Prime Minister Sherif Ismail has reportedly formed a Cabinet-level crisis committee to deal with the incident. "A Russian civilian plane... crashed in the central Sinai," the Telegraph newspaper quoted a statement from his office as saying.
Flight tracking websites show the plane lost contact with radar over central Sinai, 23 minutes after taking off from Sharm el-Sheikh.
The Russian aviation authority Rosaviatsia told RIA Novosti that flight 9268 left the popular resort town at 6.51am Moscow time (3:51am GMT) and was due into St Petersburg's Pulkovo airport at 12.10pm. There were 217 passengers on board, including 17 children, and seven crew members.
A source at Sharm el-Sheikh airport told the agency that the pilot of the doomed flight had reported a technical problem after take-off and had requested a change of flight path.
There were conflicting reports about the state of the aircraft earlier, with one Egyptian official claiming that the plane was safely flying through Turkish airspace after briefly losing contact with radars.
"The... Russian airline had told us that the Russian plane we lost contact with is safe and that it has contacted Turkish air traffic control and is passing through Turkish skies now," Ayman al-Muqaddam, the head of the central air traffic accident authority in Egypt, was reported as saying.