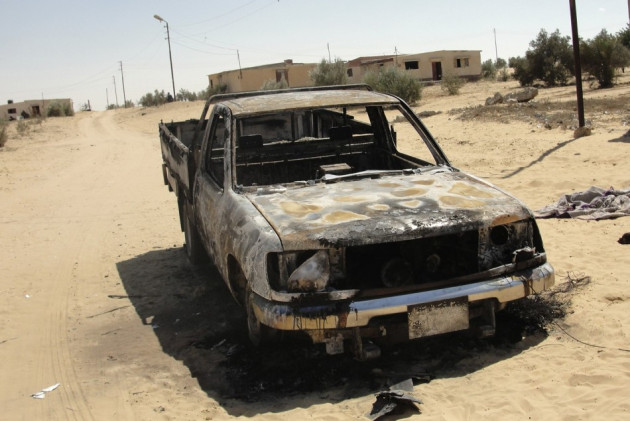 At least 10 Egyptian soldiers have been killed after a suicide bomber rammed his explosive-laden car into a military bus in the volatile Sinai Peninsula.
The attack near the North Sinai city of el-Arish left another 35 people wounded. Security sources warned the death toll was likely to rise.
The suicide bomber targeted a two-bus convoy that was carrying off-duty soldiers heading to Cairo to spend their leave.
The soldiers were said to belong to the 2nd Field Army, which has been deployed in the region to curb an Islamist surge.
The explosion hit the convoy on a stretch of road between the border town of Rafah and el-Arish.
There was no immediate claim of responsibility.
Security in the Sinai Peninsula has deteriorated since the 2011 revolution that toppled President Hosni Mubarak.
Islamist groups said to have links to al-Qaeda operate in the sparsely populated desert area, sometimes teaming up with local Bedouin tribesmen and smugglers.
Attacks against security have increased since Mulsim Brotherhood president Mohammed Morsi, who was elected after the revolution, was ousted in a coup d'état in July.