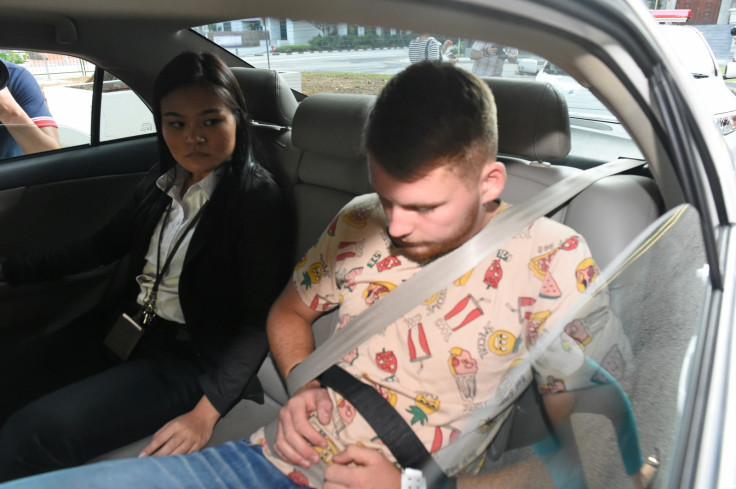 A pair of German men are facing corporal punishment in Singapore after a local court found them guilty of vandalising a public train.
Andreas Von Knorre, 22, and his friend Elton Hinz, 21, were sentenced to nine months in jail and three strokes of a rattan cane each over the November 2014 incident.
The two broke the city state strict anti-vandalism laws as they entered a train depot at night and spray-painted a parked carriage.
Knorre and Hinz had arrived in Singapore from Australia and were arrested in Malaysia's capital of Kuala Lumpur.
After being extradited back to Singapore, the duo pleaded guilty to accusations of vandalism and trespassing and expressed regret for their action, saying they made "a stupid mistake", the BBC reported.
The jail term handed them by the court backdates to November, as they have been sitting behind bars since arrest.
Train operator SMRT said they caused damaged worth 13,650 Singapore dollars (£6,500, $10,000).
Singapore is known to have issued corporal punishments against foreigners in the past. In 2010 a Swiss man also received three strokes of the cane for a similar act of vandalism.