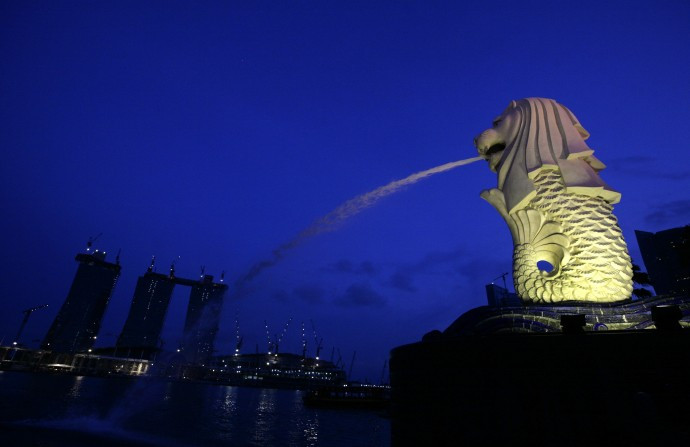 Planning a holiday is interesting, but it is perplexing at the same time. Deciding where to spend the holiday stay is a matter of contention among the family members. You might want a laid-back trip where you can simply lay around, relax on beaches, visit spas and basically unwind after your hectic work schedule. However, your kids are looking forward to adventure and fun. They want thrill and activity all around. Holiday for them means excitement!
If nobody is interested in stepping on the sacrifice altar, choose Singapore as your holiday destination since it boasts of exquisite luxurious hotels, spa services as well as adventurous destinations. It is one of the world's favorite luxury travel destinations. The city-state is dotted with 5-star luxury travel hotels such as the Grand Hyatt that provide all world class facilities, including plush rooms, luxury suites, stylish restaurants, party halls, ballrooms, meeting halls, swimming pool, club and spa, to name a few. Feeling like a celebrity is not unusual when you rejoice your stay at any of these 5-star hotels.
Singapore is a place that exudes class. You will be able to sense it once your plane lands at the Changi Airport, which is one of the best airports in the world. While blazing through the city, you will find pulsating night clubs lined along the roads, lofty hotels adorning the city and also several parks and entertainment centers like the Singapore zoo.
Tranquility can be experienced at its best in Singapore. The city is dotted with several luxurious spas that will help you rejuvenate yourself and find peace. These spas provide luxurious services including traditional Chinese medicine, Indian Ayurvedic treatment and European Spa therapy. The amalgamation of all these exquisite therapies gives you a feeling of ultimate peace and well-being.
One of the best spas in the city is the Damai Spa at hotel Grand Hyatt. The hotel offers several treatments, including Swedish massage, Abhyangam massage, Damai Orchid Facial etc. These treatments detoxify and cleanse your skin and body while giving you a refreshing and rejuvenating experience. Once you step into the spa and avail any of these special treatments, you will get the ultimate feeling of ease and peace. After having a rejuvenating evening, you can head to the Straits Kitchen at the hotel, where you can gorge on delicious Singaporean cuisine in the stylish and contemporary ambience of the restaurant.
Singapore is a complete package for an amazing luxury holiday and the city offers a variety of activities with its luxurious 5-star accommodation, superb tourist attractions, classy restaurants and rejuvenating spas. You simply have to pack your bags, head to Singapore and enjoy every bit of the 5-star luxury in this city.
The author, John Harris, is the Marketing Director of Hyatt Corporation. The Hyatt stands tall in the hospitality industry with years of excellent services. Dotted all over the world, Hyatt hotels are the crown of the industry for their peerless hospitality and state of the art luxury.