A voluntary group formed in 2003 to counsel terror detainees in Singapore, plans to launch a helpline and counselling manual to help members of the public on questions of extremism and religious matters.
The Religious Rehabilitation Group is now extending its outreach efforts to derail radical propaganda spread by terrorist group, the Islamic State in Iraq and Syria (Isis) as it continues to lure foreign fighters, the Straits Times reports. The helpline will be operational from early next month.
The group's counsellors will be given clear guidelines to refer to with the launch of a third counsellor's manual which focuses on refuting Isis extremism and making clear that they are not relevant to Singapore Muslims.
The manual will be used by the counsellors to help re-educate clients and youth who have been influenced by Isis propaganda and for public education. It aims to provide an overview of the threat posed by Isis and radicalisation, as well as to offer possible counter-narratives that counsellors can use to provide guidance to radicalised individuals.
It also aims to explore methods that can further mitigate the threat of Muslim radicalisation, Singapore's Channel News Asia reported.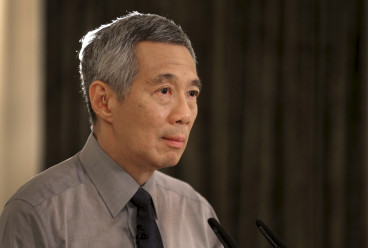 The group's vice-chairman Mohamed Ali told the news channel: "If you look at the cases of young individuals being radicalised, one of the most important issues we have discovered is the fact that they do not have a deep understanding of Island and they're also very confused with what has been propagated by Isis.
The group is also working with the Islamic Religious Council of Singapore to conduct outreach talks at mosques before Friday sermons.
A Singaporean student was detained in April under the Internal Security Act for planning to carry out terror attaches in the country, including assassinating President Tony Tan Keng Yam and Prime Minister Lee Hsien Loong.
Another 17-year old was arrested in May for further investigations, the Straits Times reported.
Singapore's response should be more dynamic
At the group's annual retreat on 10 June, Singapore's Deputy Prime Minister and Coordinating Minister for National Security, Teo Chee Hean said both the RRG and other community groups should work with young people, who are most vulnerable to the spread of extremist propaganda online.
"Just as Isis has used social media to provide religious justifications for its various actions, our responses have to be equally, if not more dynamic," he said. Further, he said Singapore needs to go beyond countering distorted and radical ideology, and put out a positive agenda that allows the different communities to live together peacefully.
"This is a precious legacy built by our founding leaders and pioneers. We want our youths to also appreciate the racial and religious harmony that we enjoy today," Teo said.
In its website, the RRG says that effective counter-terrorism requires a multi-pronged approach, noting that its role is to find effective responses to their "violent ideology. Their approaches have muddled the military concepts in Islam through deviant faith and ideology."