South Korean Rapper Psy to Bring Gangnam Style to Oxford Union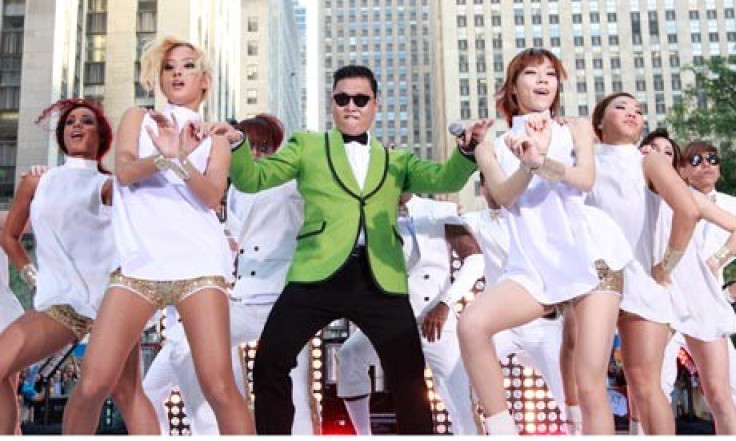 He recently became the first South Korean musician to reach No 1 in the UK with his hit Gangnam Style and now Psy is preparing for another first.
The rapper has been lined up to deliver a motivational speech to the students at Oxford Union on 7 November, it has been confirmed.
He will join the growing list of unlikely guest speakers at the Union, which includes former glamour model Katie Price and Baywatch star Pamela Anderson.
"We're expecting the chamber to be full to capacity to hear what Psy has to say. It's great for our members to be able to welcome someone who has had a huge impact on life in such a short space of time," Oxford Union spokesperson Finbar McLoughlin told BBC News.
Psy achieved worldwide success this summer following the release of his debut single, Gangnam Style.
The catchy dance track has topped the charts in over 20 countries and its accompanying video has also been viewed over 253m times in two months.
It has also inspired a number of online parodies including Eton Styleby a group of Eton sixth form students.
The five-minute clip, which shows the cheeky boys do the world famous Gangnam Style dance around the Berkshire college dressed in their school uniforms and dark glasses, quickly became an internet sensation.
In it they rap lines such as: "Me and my homies runnin' around and getting dizzy/ Don't even know what we drank but we'll take it if it's fizzy/ I think it might be Moet at £100 a bottle/ 'Cause here we drink that just like water."
Psy's Oxford appearance will follow his recent appearances at the Korean Grand Prix - where he waved the chequered flag at the end of the race.
In September he was also given the chance to teach Britney Spears his dance moves during an appearance on the US TV show Ellen.
Watch Gangnam Style here:
© Copyright IBTimes 2023. All rights reserved.