Sir Alex Ferguson's First XI Magic Manchester United Moments
IBTimes UK picks out crucial turning points that propelled Sir Alex Ferguson to greatness
Sir Alex Ferguson's regime at Manchester United has comprised 1,498 matches and yielded 894 victories, 2,762 goals and 38 trophies. Yet, in the end, his success can be boiled down to a handful of key moments, turning points which, through a mixture of luck and brilliant judgment, have gone the Scot's way.
Here IBTimes UK takes you through the 11 key moments that have defined the Ferguson era, from the signing of a promising schoolboy in the 1980s to one of the most expensive transfers of recent times.
1. The signing of Ryan Giggs
Few people ever mention Harold Wood in the pantheon of Manchester United's greatest figures. But it was Wood, an Old Trafford steward, who tipped off Ferguson about a young left-winger who was on the verge of signing for Manchester City during the late 1980s. Had Wood not given Ferguson the tip, Ryan Giggs would have ended up at Manchester City - and the Blue half of Manchester could have been celebrating 20 years of unbroken success.
2. That goal by Mark Robins
The importance of United's victory over Nottingham Forest in the third round of the 1990 FA Cup remains the subject of fierce debate. Many still contend that the victory saved Ferguson from the sack; however others, including the man himself, insist he enjoyed the full backing of the United board despite some rotten results in the 1989-90 League season. But whatever the real truth, that victory over Forest and United's subsequent surge to FA Cup glory gave Ferguson's tenure some real momentum, and vindicated many of the changes he was making at the club. Mark Robins, the man who scored the winning goal against Forest, rarely hit such heights again - but, like Harold Wood, he played a crucial role in United's two decades of dominance.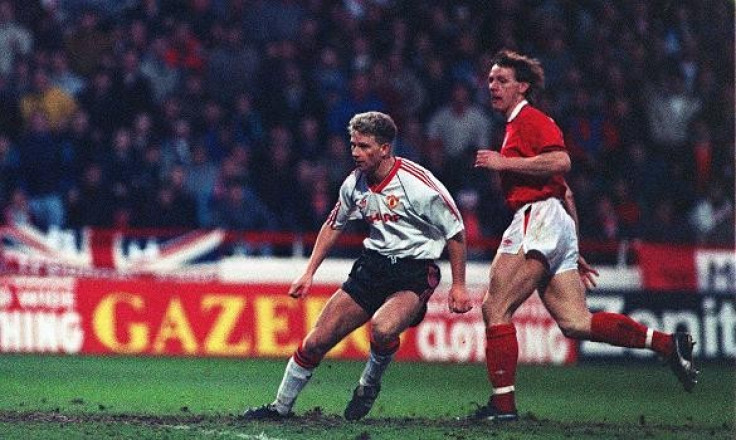 3. The creation of Manchester United Plc
Many fans would argue that United's first flotation in 1991 precipitated a litany of crass commercial excesses, endless tacky kits and cold-blooded boardroom decisions with no consideration for fans' interests. But, by going public, United took a crucial step towards becoming a modern football club, which generated huge revenue streams for the first team and valued stability above all else. While rivals such as Leeds and City were corroded by chaos, United became a remorseless winning machine, on and off the pitch.
4. The signing of Eric Cantona
While some of Ferguson's big-money signings have failed to come off, few managers have proven more adept at snaffling bargains. The great example remains Cantona, whose transfer was set in motion when Leeds rang to ask about Denis Irwin's availability. Ferguson told his chairman Martin Edwards that he had no intention of selling Irwin, but suggested a cheeky enquiry about Cantona's availability. Leeds willingly gave away their mercurial Frenchman for £1m, allowing Ferguson to complete his title-winning jigsaw and unlock the full potential of his first great team.
5. Roy Keane's knee injury
When Keane twisted his knee kicking out at Leeds' Alfe Inge Haaland in September 1997, it was an unmitigated disaster for Ferguson. United lost their captain for a full season, and went on to lose the league to Arsenal. But Keane's injury allowed Paul Scholes, who had hitherto flitted between midfield and attack, to move back into the playmaker role which suited him perfectly. Scholes went on to become one of the best midfielders of his generation, the creative fulcrum of United's dominance. When Keane eventually returned, he and Scholes perhaps the most formidable central pairing of modern times.
6. Patrick Kluivert's rejection
The summer after losing the league to Arsenal, Ferguson was desperate to make a statement. His first target was Dutch striker Patrick Kluivert, but even though AC Milan accepted United's £9m offer, Kluivert turned the move down because he wanted to move to a London club. Instead Ferguson moved for Dwight Yorke, who went on to be United's top scorer in the 1998-99 treble season and create one of English football's most intuitive striking partnerships with Andy Cole.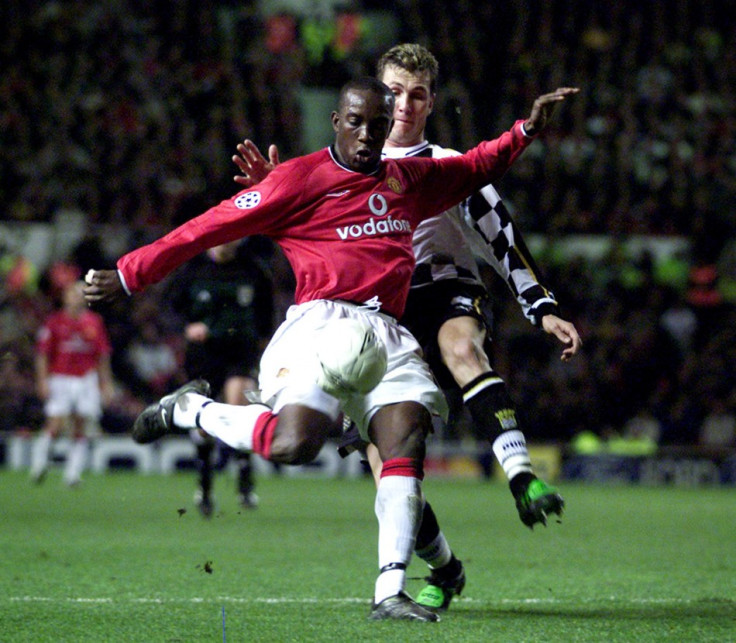 7. Peter Schmeichel's save at Villa Park
Everyone remembers that slalom run by Ryan Giggs which culminated in the winning goal against Arsenal in the 1999 FA Cup semi-final. But the match would have been over long before that moment had Peter Schmeichel not clawed away Denis Bergkamp's penalty in the last minute of normal time, with the scores tied at 1-1. At the time Arsenal and United were neck-and-neck in the league, and had the Gunners won that match United's self-belief may have been punctured beyond repair. Schmeichel made many more important saves during his United career, but none was more important than the Bergkamp parry.
8. Bayern's 2001 masterclass
The 2000-01 brought a relatively easy title triumph for United, but in Europe their hopes were ended at the quarter-final stage by Bayern Munich, who utterly dominated both legs, gaining some measure of revenge for their defeat in the Champions League final two years earlier. Ferguson was so chastened by the Germans' technical superiority that he vowed to reinvent his side; the 4-4-2 formation was ditched for big matches while exotic foreign stars were relentlessly pursued, beginning with the signing of Ruud Van Nistelrooy and Juan Sebastian Veron that summer. That defeat to Bayern marked the start of United's transition from a British to an international club, capable of mixing tactical finesse with physical power.
9. The arrival of Rene Meulensteen
Within months of the Bayern capitulation, Fergie had lured an unknown Dutchman called Rene Meulensteen to United as skills development coach, with responsibility for honing the techniques of the club's younger players. Meulensteen's role at the club has gradually increased in scope over the subsequent 12 years, and he is know the club's technical guru, overseeing the tactical minutiae of each game. Earlier this season Robin Van Persie hailed his compatriot as one of the best coaches in the world, with the knack of creating training sessions which consistently yield goals, and points, on match day. United have reached the Champions League final three times in five years, evidence of Meulensteen's ability to out-think the best coaches in the game.
10. The signing of Cristiano Ronaldo
In the summer of 2003 United travelled to Lisbon to open Sporting's new stadium with an exhibition match. The result was irrelevant, but the performance of Sporting's 18-year-old winger caught Ferguson's eye. After the match United's players begged their manager to sign the tricky kid with the slick hair and goofy teeth; within days, Cristiano Ronaldo was a United player, and on his way to become the world's most valuable footballer.
11. Robin Van Persie's move from Arsenal
Van Persie has not yet completed his first full season at United, but he is well on the way to joining Cantona, Scholes and Ronaldo on the pantheon of modern United greats. Before his arrival, many questioned United's ability to compete financially with Chelsea and Manchester City; Van Persie's signing silenced those doubters, and his goals have earned United crucial victories against both their moneyed challengers this season. It was fitting that, on the night United sealed the title with victory over Aston Villa, Van Persie stole the show with a 25-yard volley which will surely win Goal of the Season.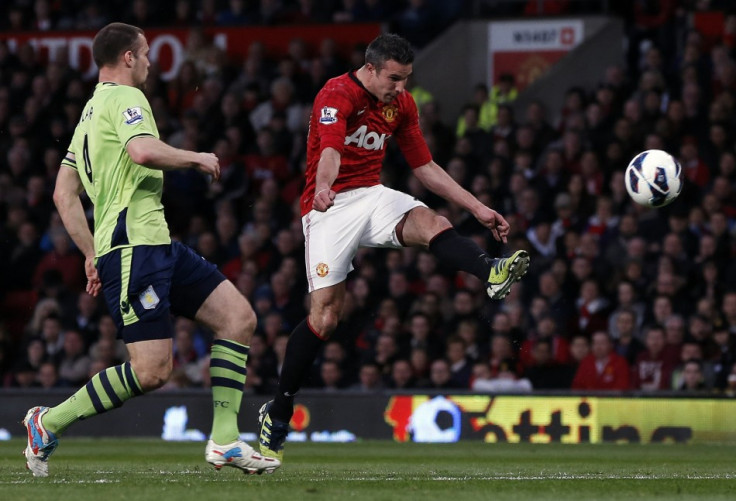 © Copyright IBTimes 2023. All rights reserved.