For those who perceive the Champions League last 16 to be another dry hump ahead of the competition's sharp end in the last eight, then the tie that pits nine-time winners Real Madrid against three-time victors Manchester United will force many to reassess.
It's a desperate shame a fixture which stirs so much excitement and is fitting of any final in any campaign, doesn't come at the back end of the competition, and instead for Jose Mourinho and Sir Alex Ferguson, a third European Cup triumph will still appear a distant dream.
Despite being beaten by the tournament's dark horses, Borussia Dortmund, in the group phase, their convincing performance against Manchester City, and status as champions of La Liga, suggests Madrid go into the tie as favourites to reach the quarter final. United may have recovered from last season's group stage jitters, but they're still to come to the boil in this competition since reaching the last Wembley final in 2011.
Many of the players on show need no introduction, but even with Cristiano Ronaldo facing his former side for the first time since his departure in 2009, it's likely the rivalry between Mourinho and Ferguson will take top billing in the New Year.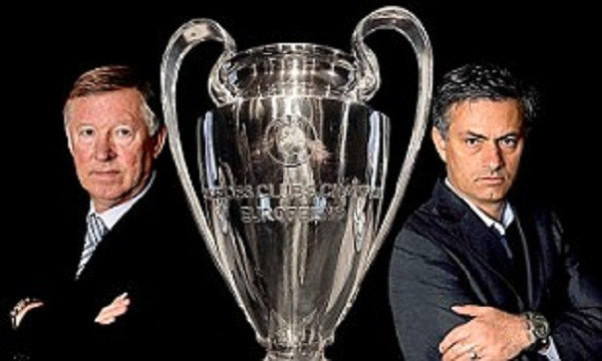 Even with a time frame of Ferguson's departure unknown, Mourinho has constantly been mentioned with potentially taking over from the Scot. The resumption of the former Porto manager's rivalry with the team against whom his most famous managerial moment occurred will spark further rumours over replacing a man he regularly refers to as 'the boss'.
It would however be slightly patronising to suggest the tie represent an opportunity for Mourinho to show his worth against the master of professional football management. Already a league champion in four different countries and a two-time European Cup winner; there is little he has to prove.
Instead, the matches should expose why Mourinho would be an inadequate replacement for Ferguson upon his retirement.
For a club who have prided itself on continuity breading success, bringing in Mourinho would be compromising those ideals. The Portuguese boss has had four different jobs across 10 years of management, and while success has followed him at every turn, upon meeting his personal objectives he's swift to move on to a new challenge.
Depending on whether he can claim another Champions League win in his expected final season at the Bernabeu, Mourinho is likely to plot overhaul Liverpool as the dominant British team in Europe, which given his track record could take a matter of years, before departing for a new test; hardly in keeping with United's traditional for stability. If Ferguson adopted the same ethos, he'd have abandoned United in the mid-90s.
Furthermore, Mourinho's career has embodied a personal jaunt for success rather than a yearning to impose a legacy on a given club.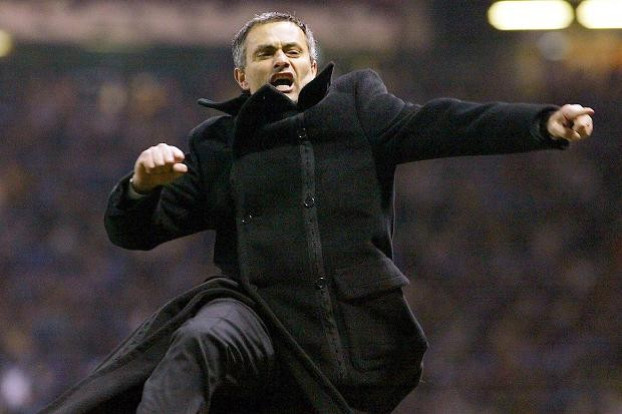 If the infighting with Madrid president Florontino Perez is any indication, then the Glazer family, whose relationship with Ferguson has been candidly downplayed, are likely to meet resistance from Mourinho, while his press briefings will transform into a call to arms and an exercise in media manipulation.
However, the greatest concern if you're an Old Trafford regular is Mourinho's ties with one of United's domestic rivals; Chelsea. The reality is that The Blues faithful, amid two Champions League final appearances, a Premier League title win and three FA Cup victories since his departure, still worship Mourinho as if he were still at the helm; the problem remains that their admiration is reciprocated.
While United fans must concede their emotional attachment with the new manager may never approach the levels of Ferguson, accepting a manager possessing the desire and love for a close rival would be a tough ask for any football fan.
The comparisons between both Mourinho and Ferguson have been frequent in coming in recent years, but the former's career suggests they merely share only a taste for French wine. If Ferguson represents loyalty, legacy and prestige, then his 'great friend' Mourinho is everything that is wrong with the modern game; a ruthless ambition coupled with a disregard for footballing tradition.
But with such talent on show, next year's duel between two of world football's superpowers should not be overshadowed and belittled by the focus on this managerial rivalry. They'll be so much more to remember it for.