Sir Alex Ferguson will delve into the summer transfer window to improve his Manchester United squad regardless of whether they pip Manchester City to the Premier League title, according to club legend Bryan Robson.
United lead City by three points going into next Monday's crucial title decider at the Etihad Stadium, with Roberto Mancini's side having pegged the reigning champions back following their victory over Wolverhampton Wanderers.
Having failed to qualify from their Champions League group, City are expected to make additions to their squad irrespective of whether they topple United this season, and Robson believes Ferguson will be eager to do the same.
"City can afford to do that (bring in top players) but the one thing Sir Alex will do, whether he wins the title or not, is to build in the summer," he said.
"He will do that to try and compete and get back above, or to stay in front of Man City, depending on what happens during the next three games."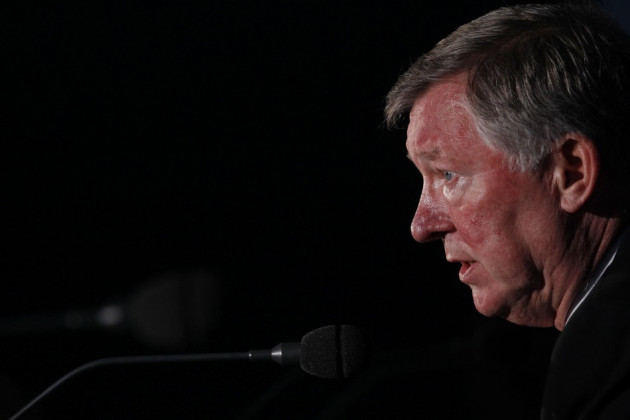 United's draw against Everton on Sunday helped put City within three wins of claiming their first top flight title for 54 years, a success that is likely to be made all the more sweeter if they can knock their near neighbours off their perch in the process.
City themselves held a comfortable lead over United until their March collapse, which saw them lose to Swansea City prior to draws with Stoke City and Sunderland, until defeat to Arsenal at the start of April saw them slip eight points behind.
With the title race having been nip and tuck all season, Robson says if United do claim their 20th league title, Ferguson will rank the achievement as one of his best, having overhauled their local rivals.
"If United pip City for the title, Sir Alex will take extra pleasure because it is at the expense of the local rivals," he said.
"There has always been great rivalry between the two clubs but for the first time in many years, City are up there challenging for the title.
"That is why for Sir Alex, with it being Manchester City, it will be extra-special for him, because of the resources City have got.
"They've got a great squad while Sir Alex has brought a few kids through and had a lot of injuries to contend with this season.
"It will be a great achievement if United win the title this season. It will give Sir Alex great satisfaction."