Sir Cliff Richard has spoken out about his sexuality for the first time.
The singer, who has never married, has long been the focus of speculation about whether or not he is gay.
Responding to a query regarding his sexuality, he told an interviewer on Australian television programme A Current Affair: "If I was gay would it make any difference?"
The 73-year-old, who was a teen heart-throb in his youth, revealed that speculation about his possible homosexuality affected him when he was younger, but it no longer concerned him.
The Bachelor Boy singer said: "It did [hurt] when I was young. It hurt my family a lot, of course. But who cares? It doesn't really matter to me any more. I have got gay friends. Most people have gay friends. If I was gay would it make any difference? Would you not come to my concerts because I was gay? I hope not."
Richards was billed as the British answer to Elvis Presley when he scored his first hit record in 1958 with the song Move It. He has had 14 number ones and sold more than 250 million records around the world.
And yet despite his teen idol image, he remained dogged by the rumours, which were further fuelled by his friendship with John McElynn, a former Catholic priest who looks after the singer's homes in Britain, Barbados and Portugal and who lived with him.
The singer has had relationships with women, including 1976 French Open winner tennis star Sue Barker, who he even came close to marrying.
In an interview with the Daily Mail in 2008, he is reported as saying: "Of all the women I've known, there were only two that I've come close to marrying. One was Jackie Irving, a dancer whom I met in Blackpool. She was utterly beautiful and for a while we were inseparable. The other girl I came close to asking was Sue Barker, whom I met in 1982.
"I seriously contemplated asking her to marry me, but in the end I realised that I didn't love her quite enough to commit the rest of my life to her. There were no broken hearts," he added.
Now, he says on reflection, that a successful music career was not conducive to the responsibility that comes with having a wife and family.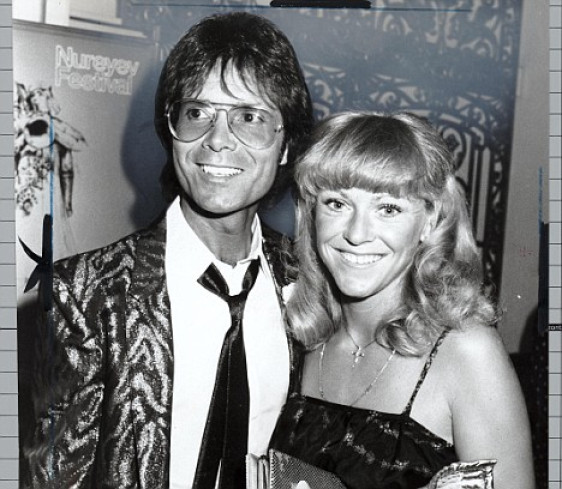 "I just didn't get married. I never felt that it was the right time. I can do the things I want to do. I can go and meet my fans all over the world.
"I don't have a responsibility because I always felt that marriage would be the major responsibility of your life, and if a child came along, a multi-major responsibility. No getting out of that one."
Richards also responded to suggestions that he was once in love with Australian singer Grease star Olive Newton John. "Let's face it, we all loved Olivia. She had that effect," he said. "When she came on to do my TV show, we invited her [to appear] for one week, but she was there for about eight."
Richards, whose youthful looks have earned him the title the Peter Pan of pop, added that he has never undergone plastic surgery, attributing his age defying looks to good genes.
"Plastic? Well, I think it's due. When people say to me, have you had anything done, I say yes, I had these lines put in because I wanted to look older.
"I did try Botox but that didn't really work for me. I've seen people with Botox – they look fantastic. If it works for you, I don't see what's wrong with doing it. Why not? Women wear make-up."
The singer was recently confirmed to join Morrissey on his US tour, along with Tom Jones.