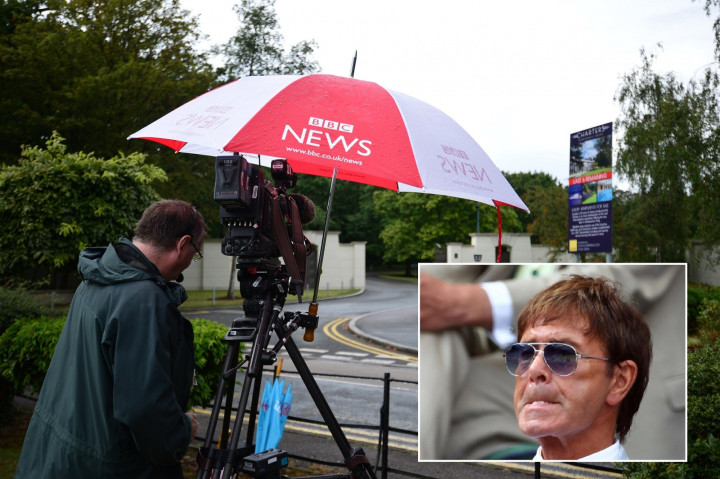 Sir Cliff Richard has vowed to sue the BBC, and possibly South Yorkshire Police, for invasion of privacy, following the live broadcast of a raid on his Berkshire home that took place while he was out of the country and not given warning.
Sir Cliff was said to be furious that the raid on his Berkshire home, in connection with allegations made by a man claiming to have been abused by the singer, was televised using helicopters and film of officers going through his belongings.
It emerged that in the build-up to the raid a BBC reporter and South Yorkshire Police had been in regular communication, which included details about when the raid would take place, and plans to raid Sir Cliff's foreign properties.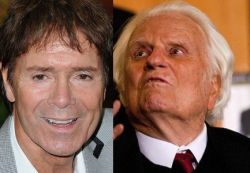 When asked why the force had provided so much information to BBC reporter Dan Johnson head of the investigation, South Yorkshire Police said they believed the BBC might break the story before the raid could take place. Detective Superintendent Matt Fenwick said the police had been "effectively blackmailed".
In October a Home Affairs Select Committee said the BBC was right to run the story, but Committee Chairman Keith Vaz MP said the way the story was treated by the police was "utterly inept".
However, the BBC was also the subject of much criticism by members of the public, MPs and lawyers.
"No British citizen should have to watch their home being raided by the police live on television," said Vaz. "Sir Cliff Richard has suffered enormous and irreparable damage to his reputation and he is owed an apology over the way matters were handled."
The allegations were made by a man in his 40s, who claims he was abused as a 14-year-old by Sir Cliff backstage at a Sheffield evangelical rally organised by evangelical American preacher Billy Graham in Sheffield, South Yorkshire in 1985.
Sir Cliff denies the allegations and says unless he is charged he plans to sue the corporation, with whom he has a long-working relationship which extends back to 1961 when the singer appeared on "Juke Box Jury".
Sir Cliff also appeared on the first Top of the Pops in 1964, hosted by Jimmy Savile.
Following Savile's death and the subsequent revelations about his activities police and the CPS have been criticised for pursuing other celebrities over sex abuse allegations despite having little hard evidence.