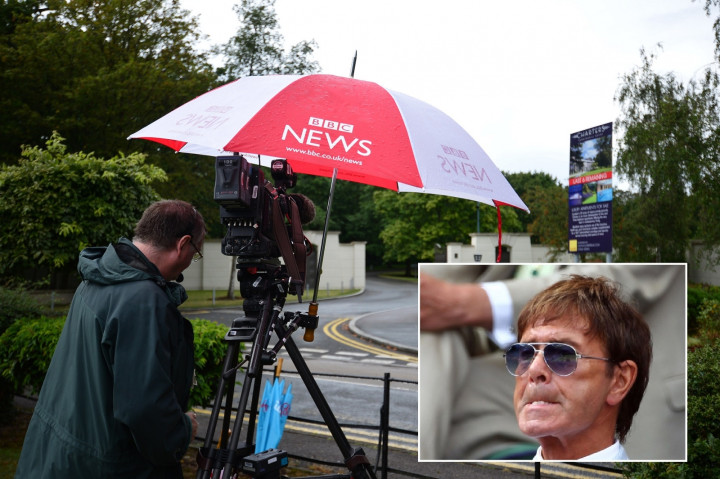 BBC director-general Tony Hall has defended the corporation's coverage of the police investigation into historical child sex abuse allegations against Sir Cliff Richard.
Richard reacted angrily last week when it emerged South Yorkshire Police had liaised with the broadcaster before executing a search warrant at the 73-year-old's home.
BBC TV crews were stationed outside the flat to see four police cars arrive, causing the Summer Holiday singer to complain the press knew about the search before he did.
Critics piled in on his side, including politicians David Davis and Keith Vaz who said questions of impropriety needed to be answered.
Richard has vehemently denied the allegation he sexually molested a boy under 16 at a religious rally in Sheffield in 1985.
But BBC chief Hall insisted its coverage of the episode was legitimate because of a spate of high-profile stories about celebrity sex crimes and Richard's personal status in the UK.
In a letter to the Commons home affairs select committee, which Vaz chairs, Hall said: "I believe that BBC journalists have acted appropriately in pursuing this story. As you rightly say, the media has a right to report on matters of public interest.
"Sir Cliff Richard is one of the most successful British entertainers of all time and has been a prominent public figure for several decades.
"Investigations into historic sex abuse cases have - and will continue to have - a profound impact on the lives of well-known individuals and the standing of public institutions.
"The disclosure of a sex abuse allegation against Sir Cliff Richard and the police search of his property was clearly a significant story and the BBC was not alone in providing extensive coverage."